Your Smile, Your Style and Your Footwear!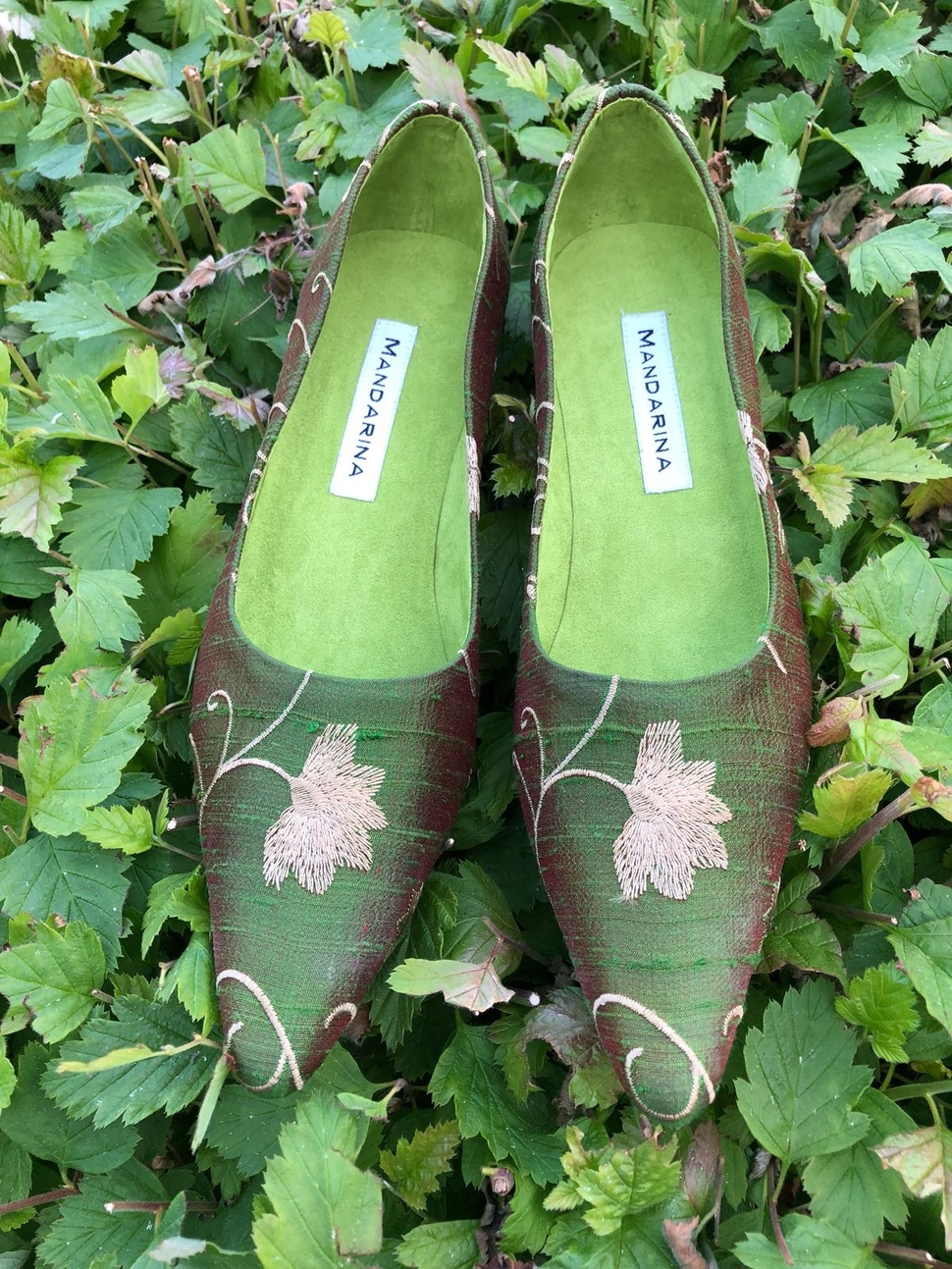 When you first meet people, first impressions are head to toe! Therefore it is essential to have the right footwear.
Your smile, your style and your footwear! So which footwear is right for you? Here at Mandarina Shoes we care about the style, comfort and colour of your shoes and boots. We have our core range of the best selling colours, black, brown and navy BUT then we differ from others. We have hand-made, beautiful fabric shoes for those fabulous occasions where you want to stand out from the crowd. Caroline, our founder and Brand Director travels the world to source the next fun, quirky and original fabric to create our next collection.
We divide our styles - we have boots long and short, ankle and chelsea. We have Kitten Heels, Court Shoes, Ballet Flats, Trainers, Slides and Mules and we have fabrics for all tastes and outfits!
There is no getting away from the fact we have something for everyone. Style Yourself - Heels or Flats.
FLATS
In 2015 women were turned away from the Cannes Film Festival for wearing flat shoes, what followed was uproar!
Celebrities called out for flats on the red carpet - Uma Thurman, Emma Watson and Lana del Ray wore flats and Kristen Stewart protested by removing her heels and walking up the red carpet in her bare feet.
This took off and awards ceremonies around the world flats were worn and they won! It was a turning point for the acceptance of flats. Flats make you feel more at one with the world, grounded and comfortable, but that doesn't mean they are not glamorous!
We have many flat shoes or low heels at Mandarina Shoes and not forgetting the same in our ankle boots.

HEELS
If you do want heels, they make you "feel" different to flats, so depending on the occasion…
Heels lengthen your leg, seem to make you want to lift your head, open your chest and walk with purpose, look up or straight ahead, you feel somehow free!
At Mandarina there are 4 heel heights to give you the choice, and heel shapes, wide and low, kitten heel even a higher stiletto on our black evening boots.

Whatever you feel like, we have it here for you. A choice of shoes and boots, great colours, great prices and if you need any further information on any of our styles or would like to collaborate with us in any way do email us at [email protected]

We will always be delighted to hear from you.
Back to Blog