Press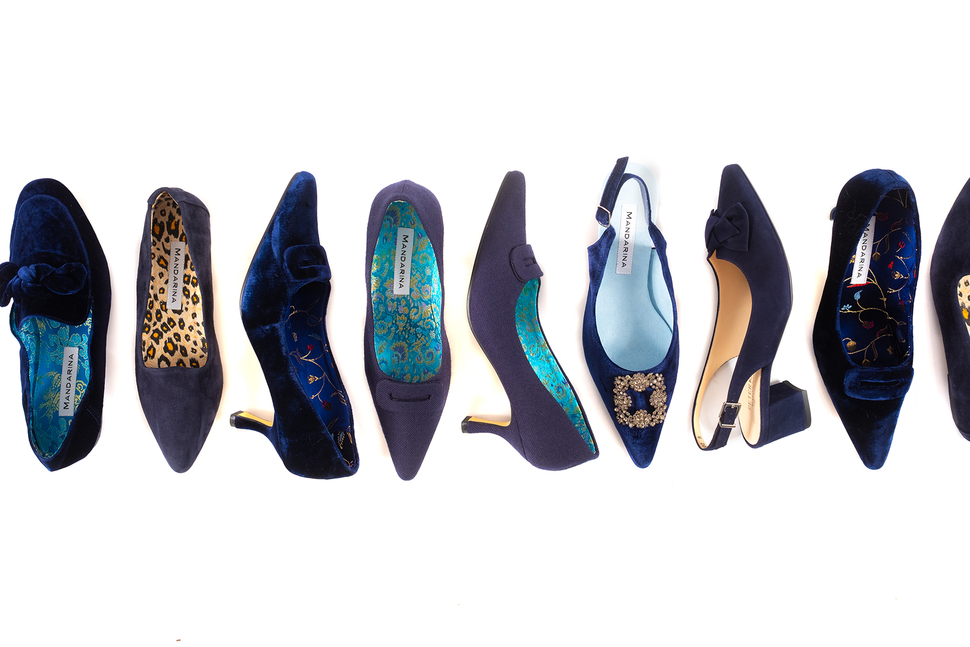 At Mandarina Shoes, we pride ourselves in the creation of shoes and boots that are fun, quirky and original. Each collection is as unique as the last. All ranges are carefully designed by Caroline Townsend, our Founder and Brand Director, who ensures that every fabric, colour and style will perfectly compliment each season's latest trend.
Each collection is crafted using stunning limited edition fabrics collected from Caroline's globetrotting travels, with her husband The Hotel Guru!
Mandarina Shoes want to please our customer's keen eye for fashion and we believe each range does just that. Caroline's eye for design has resulted in many ranges of stylish, comfortable and unique shoes that we hope you'll love for years to come.
For nearly 15 years, Mandarina Shoes has been a firm favourite of female fashionistas across the world, from Royals to Actresses on The Red Carpet. Our aim is to create limited editions and original collections by collaborating with other shoe designers and fabric designers. This has resulted in us becoming a much-loved brand amongst women globally.