Sold on Sneakers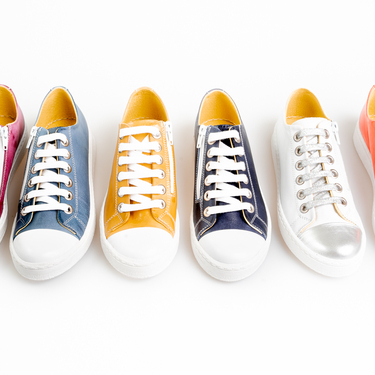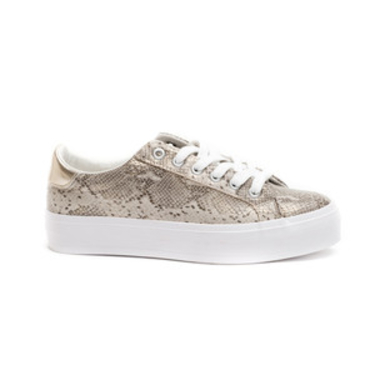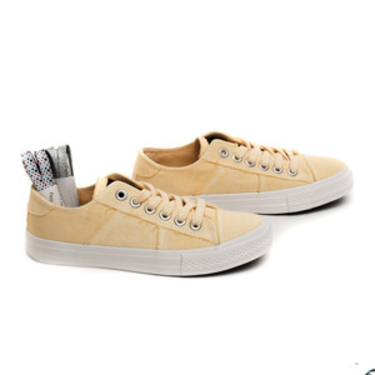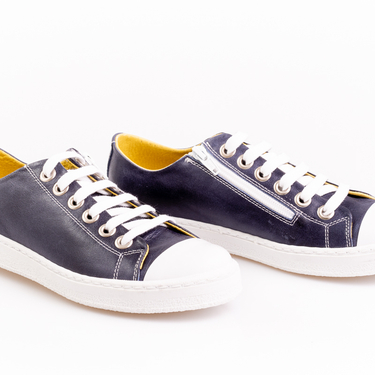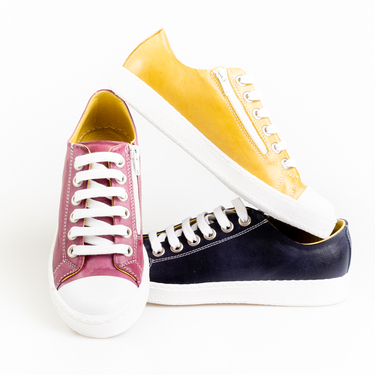 We had never sold sneakers before! It was quite a thing when we started with espadrilles 5 years ago, but sneakers?
We dipped our toe in the water initially with a basic plimsoll range, and then went went full on this Summer with 3 collections. The Flatform Canvas, the Leather Collection and the Distressed Cotton Twill.
They were all an instant sell out success and we had to re-stock pronto!
How times have changed, sneakers are now worn with everything including dresses and skirts, something that in the 1990s was unheard of unless you were power walking to work.
The collections all had our own unique stamp. The sneakers in primrose and denim had a deliberately distressed look with slight fringing along the seam edges, very Summer of 2020!
Our Flatform range came in two key colours - navy blue and white - but we gave them a Mandarina twist with a choice of interchangeable laces in vibrant colours and patterns. We christened them our Ribbon Sneakers and the laces were included free as a special add-on for our loyal Mandarina customers. The laces were proved a big hit, we had many kind emails and testimonials thanking us for them. It it such a great feeling when we get great feedback like this.
We also ran our flatform style in faux snake-skin and this sold out straight away too - our customers loved them and again we re-ordered.
We have added new colours for Winter as these have become 'year-round' shoes, especially during Covid which has demanded a more casual way of dressing.
Be quick to order, Mandarina sneakers sell out fast!
Back to Blog