Sold on Sneakers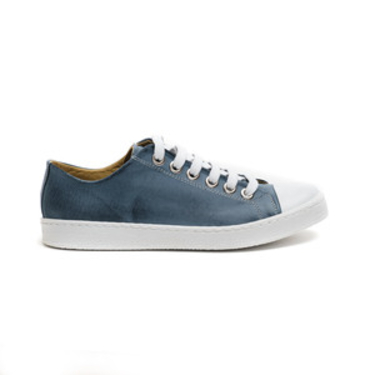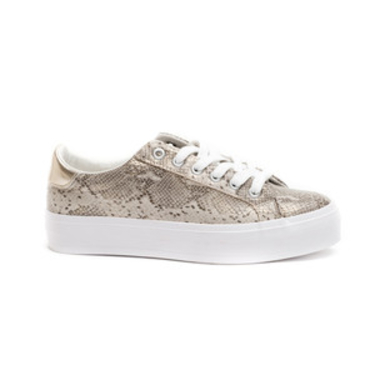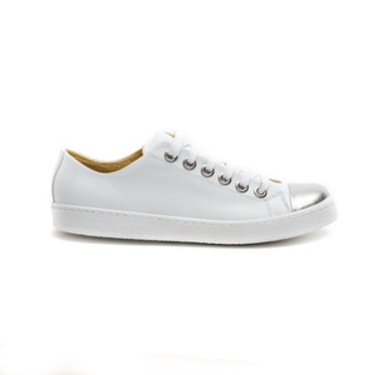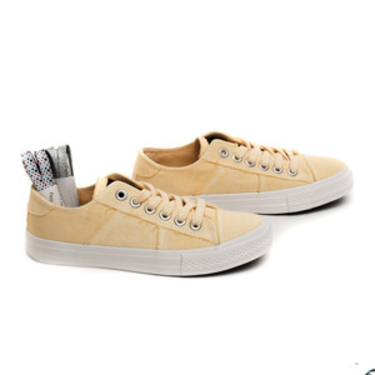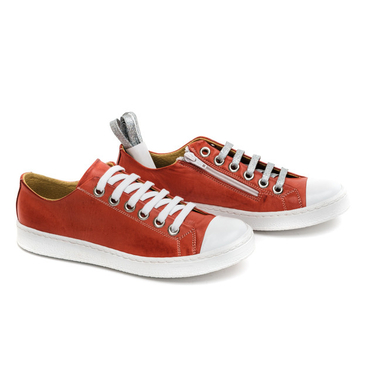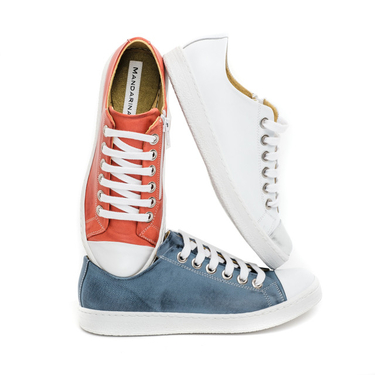 We had never sold sneakers before! It was quite a thing when we started with espadrilles 5 years ago, but sneakers?
We dipped our toe in the water 2 years ago and called them plimsolls and sold out so we went for this year full on sneaker city 3 collections! The Flatform which were canvas, the Leather Collection and the Canvas.
They all sold out! We had to re-order and that was such a surprise to us. But as we all know sneakers go with everything now and even brides wear them! They go with dresses and skirts, something that in the 1990s was unheard of unless you were walking to work!
The Canvas collections were very different. We chose the sneaker version in pastel shades of primrose and denim that were frayed along the seam edges, very summer 2020!
Our other canvas collection were Flatforms. They came in our favourite colour navy blue and also traditional white. We called them the Ribbon sneakers because we bought 3 multi-coloured laces to give away free with them as a summer Mandarina present to our customers! The laces were perfect and such fun, we had many kind emails and testimonials thanking us for the laces. It it such a great feeling when we get it right!
The last Flatform was not canvas, but snake-skin and this sold out straight away - our customers loved them and again we re-ordered.
We are now going to get 2 winter coloured sneakers, as they are year round shoes after all. So look out for our next best selling collections, you have to be quick because remember we like to ring the changes with limited edition, original shoes just for you.
Back to Blog