Sneakers are the New Black!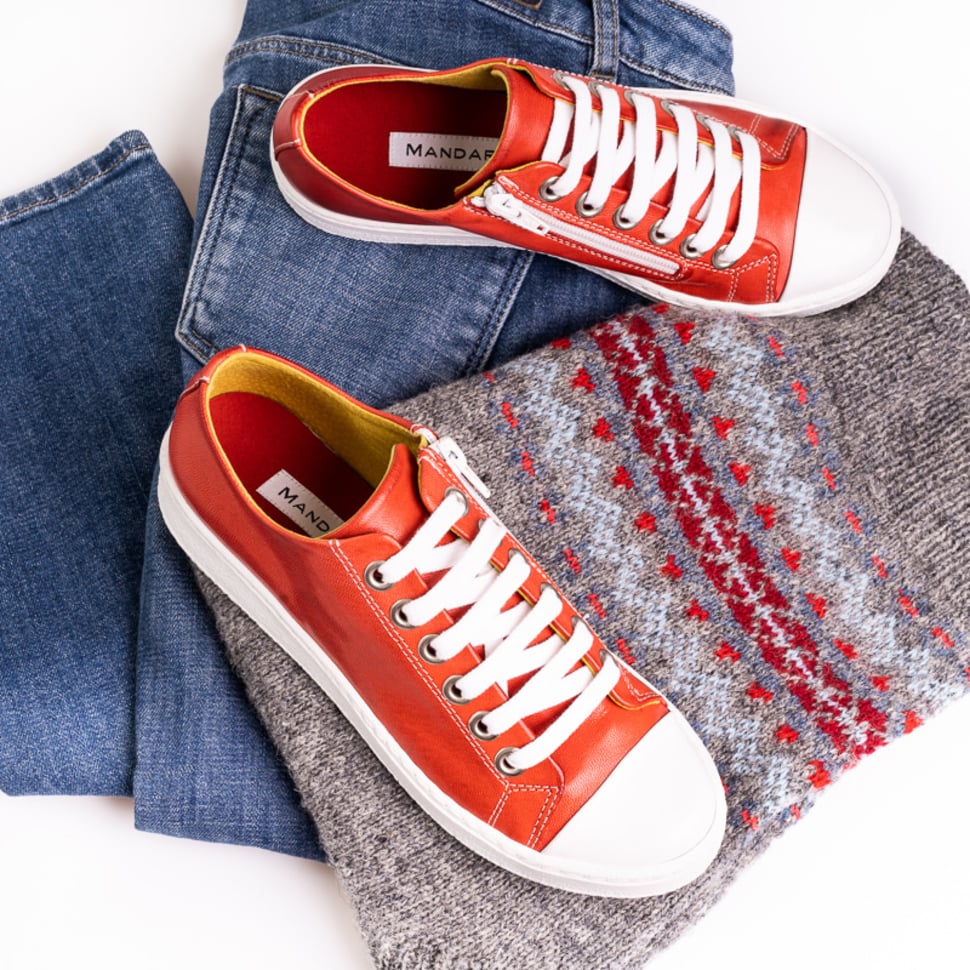 Without a doubt, sneakers are one of the most versatile pieces of footwear you can buy. Sneakers can be worn with everything from jeans and a t-shirt to a casual work suit or your favourite holiday frock. We could go on all day about why we love leather sneakers so much. They're versatile, they're comfy, they go with everything, and they make you feel like a boss!
It's no secret that sneakers are having a moment, but if you're new to the sneaker game, or an old time convert, it's always useful to receive top tips for styling this easy-to-wear footwear staple.
Here we've picked out a few of our very favourite pairs from our designer sneaker collection and shared with you a few of our very own ideas on what to wear with them. Trust us, sneakers really do look good on everyone.
Turquoise Blue Leather Sneakers
These gorgeous turquoise blue leather sneakers are seriously comfortable and have been lovingly made from super-soft leather on the inside and out. With a full lace up front plus handy zip opening too. Practicality, comfort and style all in one.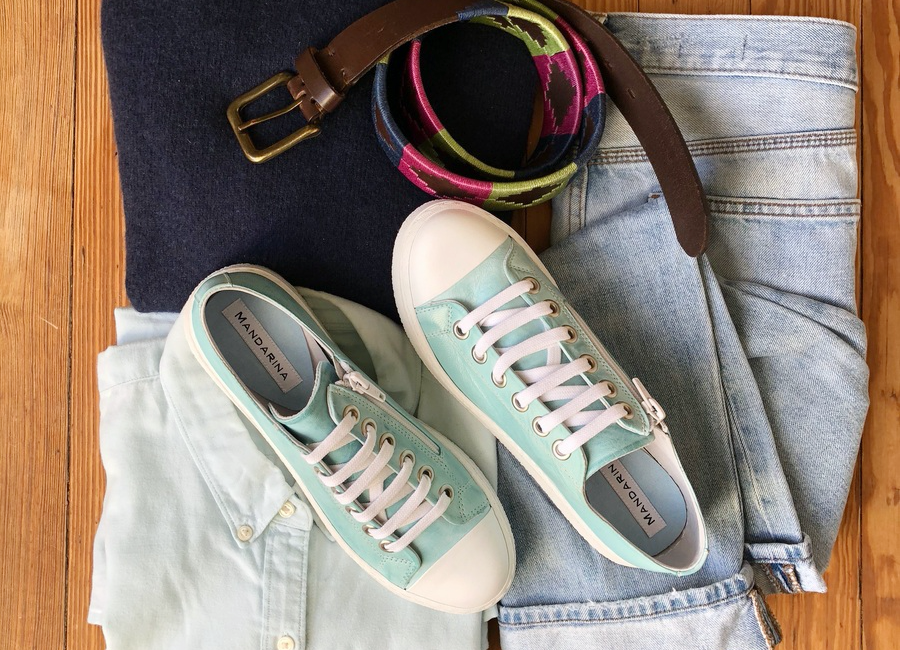 We love to wear these with:
Distressed denim, skinny jeans or leggings, and a button-up shirt: This look is casual but polished. The denim will keep things laid back while the button-up adds a little edge.
Bright Blue Espadrille Style Sneakers
Not only are these bright blue suede sneakers a pleasure to wear, they are also eco-friendly, as the espadrille style rope soles are traditional coir side and the cushioned insole is made from hemp.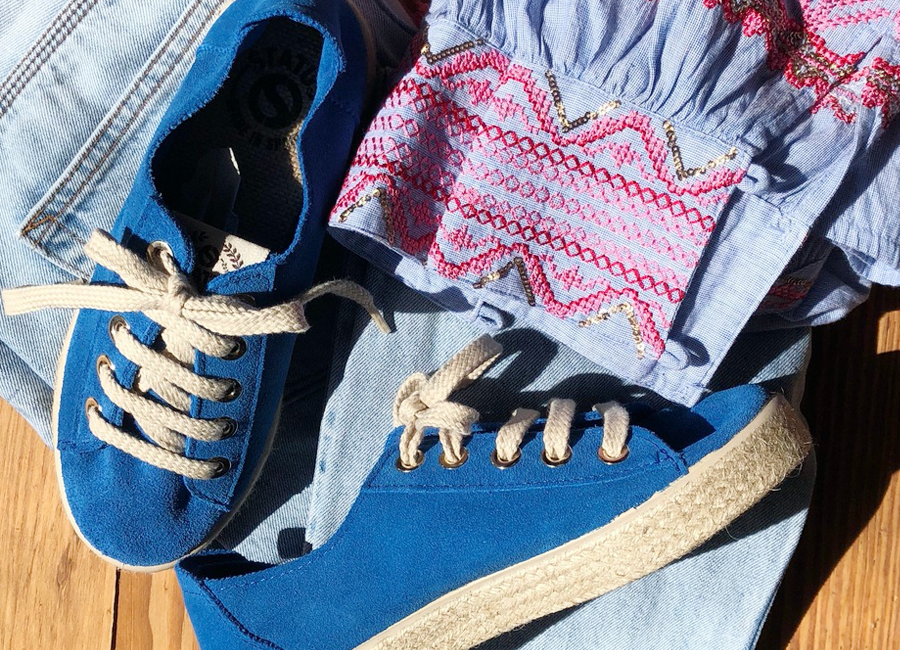 We love to wear these with:
Shorts, we love the shorts and sneakers look because it gives off that "I just rolled out of bed" vibe (without actually doing it!) This espadrille style sneaker is the perfect holiday packing piece.
White Leather Sneakers
Classic and cool, these white leather sneakers will never go out of style. With a snazzy silver toe cap and the option to lace up or zip, we just know you'll never find a finer pair of leather sneakers at a better price.
We love to wear these with:
A denim skirt and white leather sneakers are a classic combination. Add some flair with bright socks. (If you dare!)
Bright Pink Suede Sneakers
We adore these bright pink suede sneakers with their casual espadrille-like style, giving off plenty of holiday vibes. These sneakers make great travel companions too.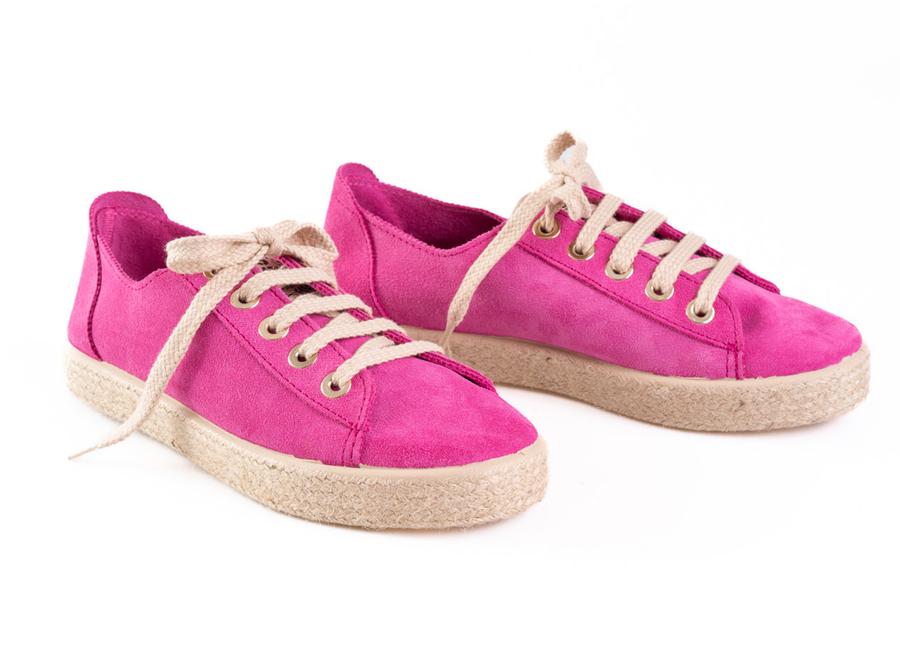 We love to wear these with:
A t-shirt dress is another piece that looks amazing with sneakers. A plain t-shirt dress will compliment these bright pink leather sneakers and keep the rest of your look simple for some seriously sophisticated style.
Yellow Leather Sneakers
https://www.mandarinashoes.co.uk/item/1194/Sneakers/Mustard-Leather-Sneakers.html
These mustard yellow leather sneakers are really very special and (just like all our footwear) are exclusive to Mandarina shoes.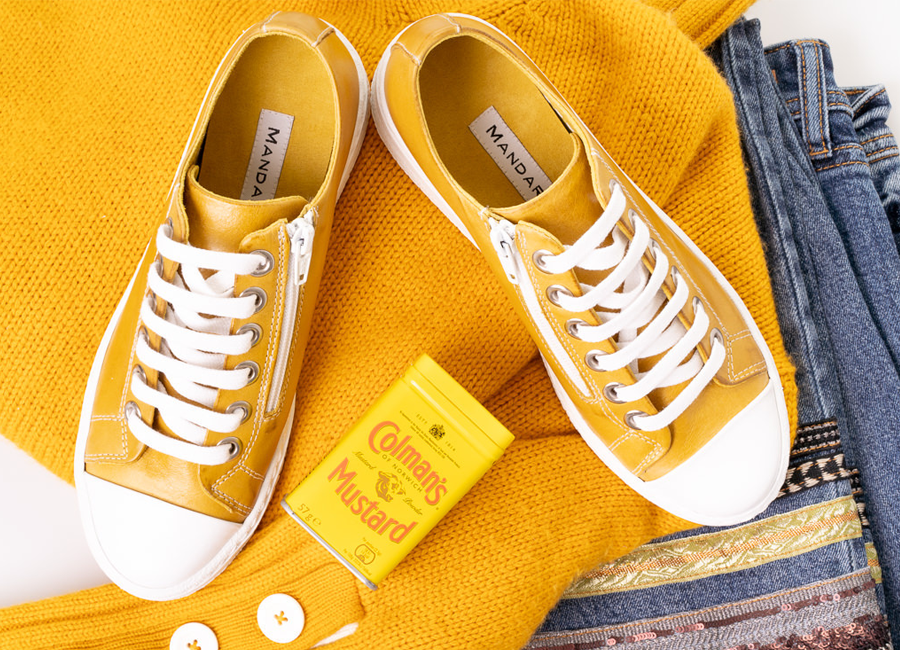 We love to wear these with:
A bomber jacket will complete any casual outfit you pair with - so pair it with these fabulous mustard yellow leather sneakers! Add some jewellery and a bold lip colour for maximum impact.
So if we haven't said it enough, we love sneakers. They're not just shoes... they're a way of life!
When it comes to a great selection of high quality sneakers, Mandarina shoes have got you covered. All lovingly designed in the UK and made by specialist shoe makers in exclusively small batches. Take a look at our women's sneaker collection here.
Back to Blog