Peachy Belts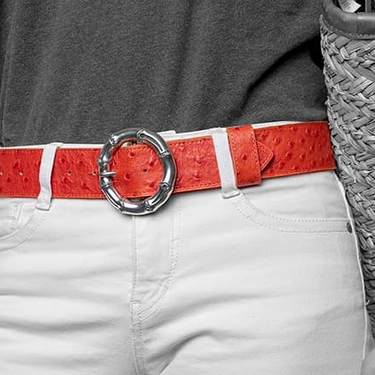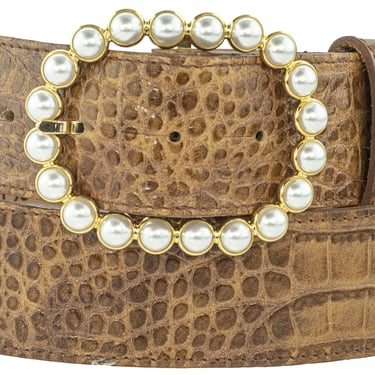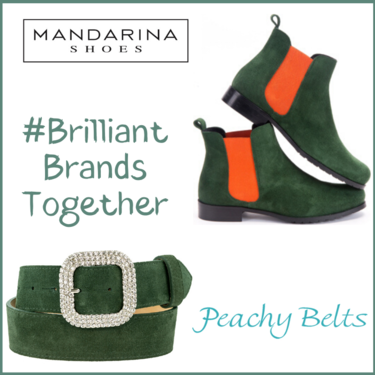 Mandarina Shoes and Peachy Belts have collaborated over many years, the best choice of accessories together. We have many similarities in our work ethic, our choice for our customer and our love of colour. We feel our customer is the same person and because of that it only makes sense to talk about each other's small brands. We are also leaders in our fields of small brands and Peachy collaborated on the new Instagram #BrilliantBrandsTogether that Mandarina Shoes are doing at the moment.
A love of all things gorgeous and a life wearing jeans sparked Zoe Gibson's inspiration for Peachy Belts. The idea of creating sumptuous jeans belts with interchangeable buckles for discerning women seemed a sound one, and Zoe established Peachy Belts in 2005.
Zoe says "I am uncompromising in my selection of the finest Italian vegetable tanned leathers which are nubuck lined and stitched to ensure they keep their shape and do not stretch.
All our belts are hand-made in England, which ensures the highest level of craftsmanship and quality control. A number of our buckles are hand cast in England and are brass and pewter plated. Most of the designs are unique to Peachy. If you would like to get in contact, my personal email address is [email protected]."
Back to Blog