Lovely & Long!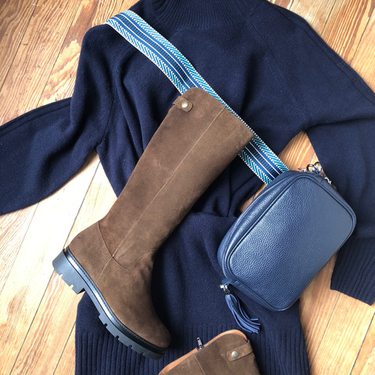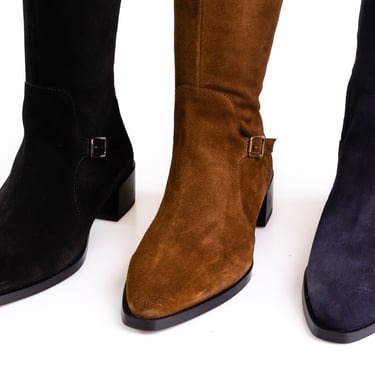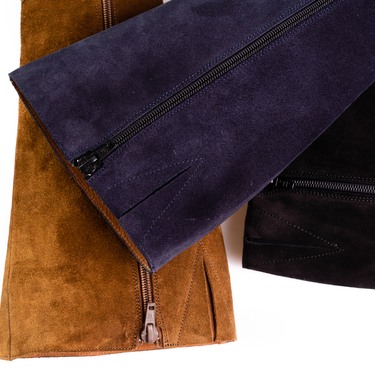 Thankfully we live in the modern age of long boots! In days gone by, many moons ago, our ancestors made long boots from 2 pieces of hide or skins sewn crudely together to keep out the weather! The foot part and lower leg wrap where essential for stopping foot rot and other ghastly ailments!
Happily we live in a world of delightful Long Boots now! They come in all shapes and sizes, just like us. Designers have enormous fun experimenting with texture and materials to design something new based on that original centuries old blueprint. Leathers, suedes, rubbers, plastics, neoprene even! Stretch suede was invented for the long boot and some designers will for every be remembered for their long boot! Mary Quant being one!
Every year our loyal customers wait for our chosen designs - limited editions as always, and this year we have gone for classic boots in 3 staple winter colours.
We have also chosen a chunky sole for the outdoor tramper, a long brown boot that can take you anywhere! We hope you enjoy them and add one or even two pairs to your Mandarina collection!
Back to Blog