Lace Up Fun!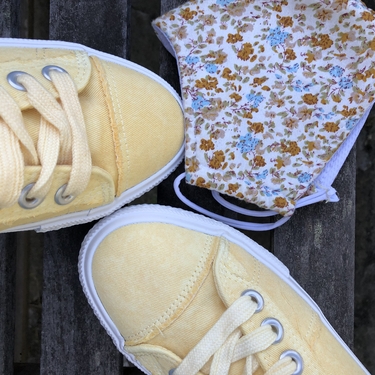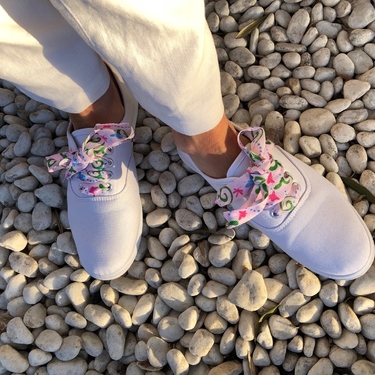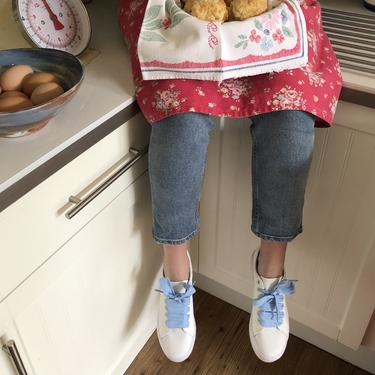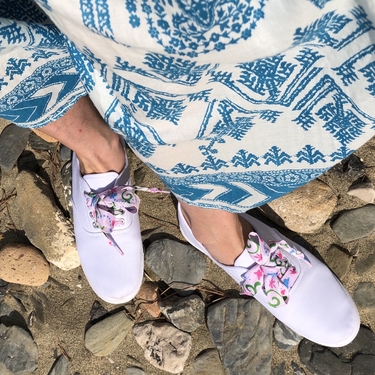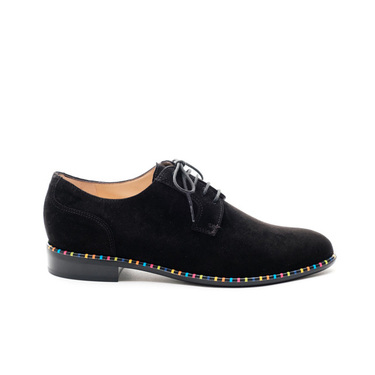 Dressing down during the Corona Pandemic shut-in has made us all get creative with haberdashery! Velvet trims and interesting buttons have revamped cardigans, the 70s craze for adding embroidery and patches to jeans has also taken hold, whilst the mania for mask making has become a competitive subculture (or should we say hub....). Countless fashion brands including Brora, Hush, Boden, Toast and Plumö are selling pretty masks.
Here at Mandarina we applied the same inventive approach to our sneaker collection. How could we make a basic canvas shoe style stand out from the crowd, easily and cheaply? Ta dah - our ribbon range was born, and our sneakers were sold with a choice of fun laces thrown in. If you think of these as a starter pack you can have all sorts of fun matching your outfits with your own ribbon choices! Union Jacks for The Queen's Birthday, Stars & Stripes for the 4th July, the list is infinite.
We are just in the process of selecting our new lace patterns for Summer 2021. We hope you will like what we pick.
Our Ribbon sneakers were a sellout success this Summer, and we feel sure they will be again.
If you want a more traditional leather lace up style - we have these too. Great for workwear. Take a look.
Happy lacing.
Back to Blog