In the Navy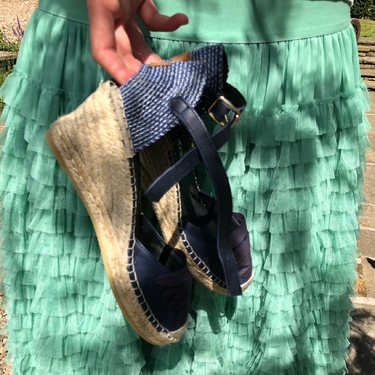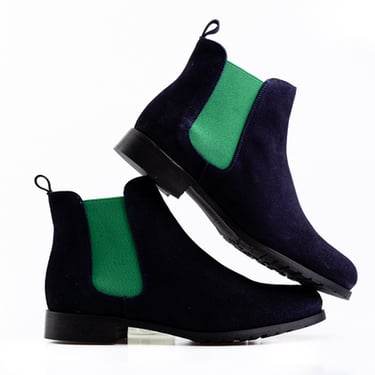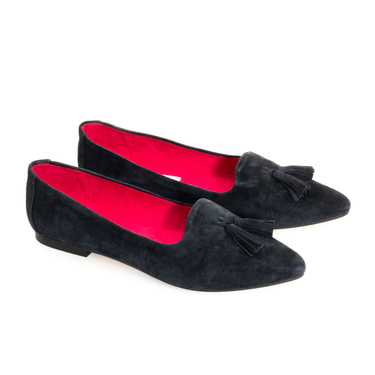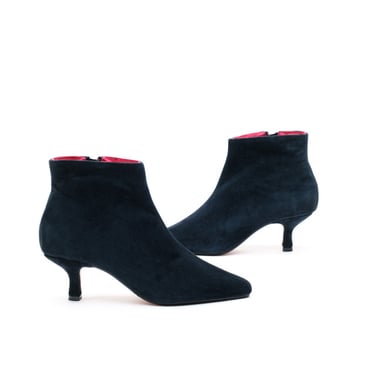 Navy Shoes! We Love them, and Here are our Top Picks
Navy Blue has historically always been a popular colour choice for shoes and boots, and that doesn't look set to change. One thing you can always rely upon is that classic Navy will never go out of style.
Dark Blue dye originated from the Indigo plant in India and became the colour of choice for the Royal Navy in 1748, due to how it contrasted so brilliantly with their bright, white shirts. So much so that soon other navies all around the world also adopted this smart colour for their uniforms. There are now so many shades of blue, with many different meanings, it is hard to name them all!
With every changing season, we always welcome new additions to our navy footwear collection, and here are just a few of our very best top picks:
French Navy Kitten Heels
Our French Navy Kitten Heels are a true blue, shoe classic. Made famous by their feature in the Daily Telegraph, these elegant navy kitten heel slingbacks feature a buckle detail and are smart and versatile. Lined with luxurious patterned silk, these gorgeous kitten heel shoes look and feel fabulous on or off.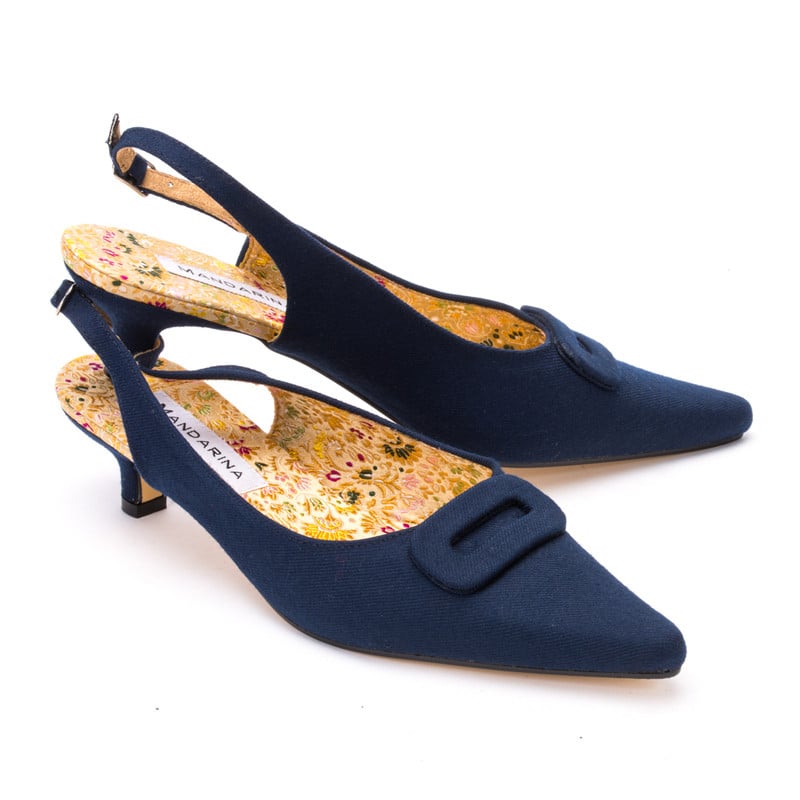 Shop our French Navy Kitten Heels here.
Navy Velvet Shoes
If you are looking for navy velvet shoes, we can really spoil you for choice. At Mandarina a velvet shoe is a firm favourite, and we know you love them too.
These Versailles Navy Velvet Court Shoes tick a whole lot of boxes, and we truly believe they have to be the most useful, elegant and essential velvet shoe you can buy. Smart and flattering with a front buckle detail, they feature a beautiful and exotic silk brocade lining, a wearable 7cm heel, elegant pointed toe, and a quality leather look sole. Are we in shoe heaven?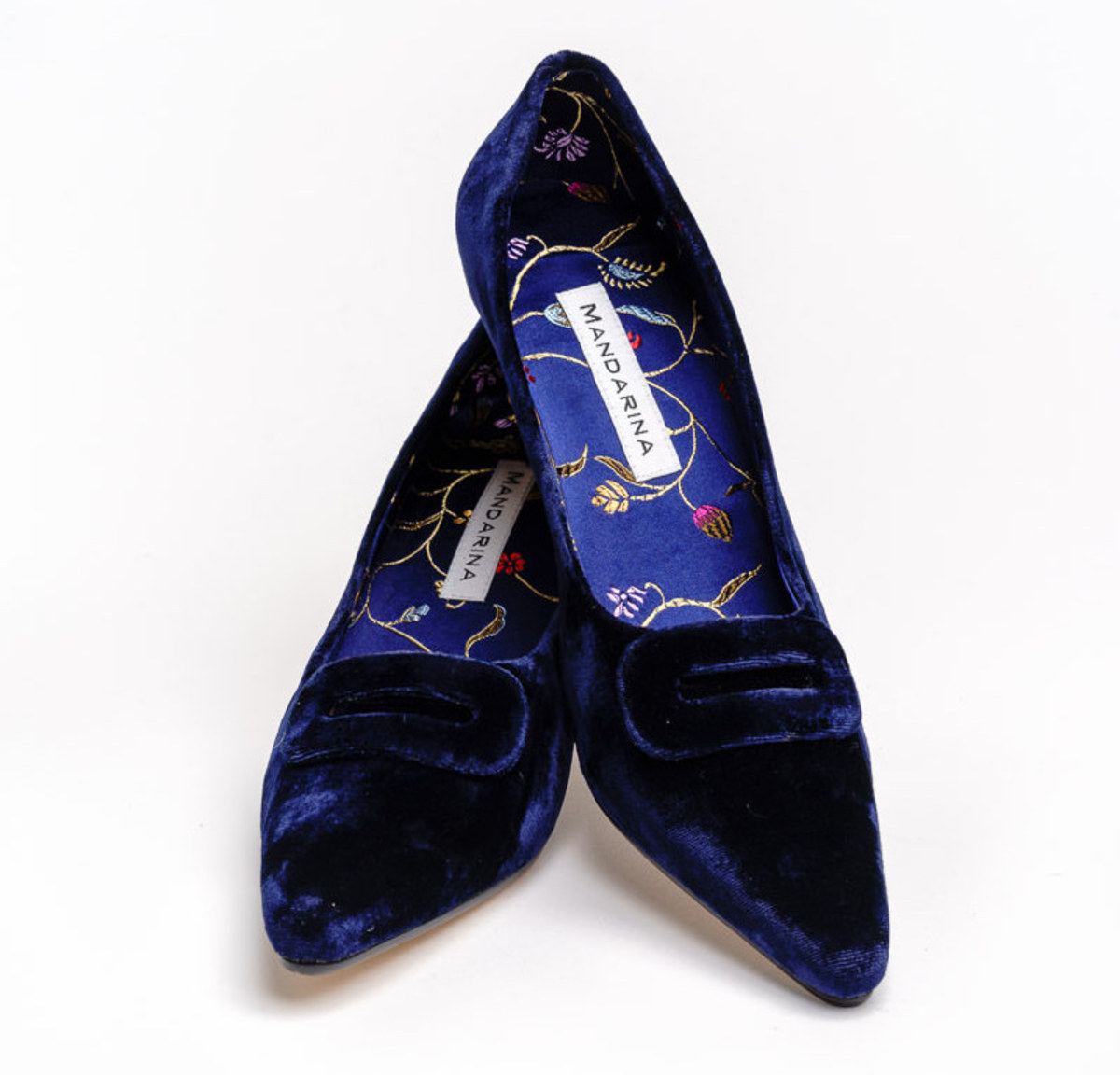 Shop our Versailles Navy Velvet Court Shoes here.
Navy Court Shoes
Can you get anything closer to classic than a navy court shoe? We adore these amazingly comfortable, leather lined, navy court shoes with an easy to wear 5cm high heel. They make an ideal choice for so many occasions and they even have their own coordinating navy clutch bag. Designed exclusively for Mandarina by renowned shoemakers Peter Kaiser of Germany, we just know you can't get a better quality court shoe for this price.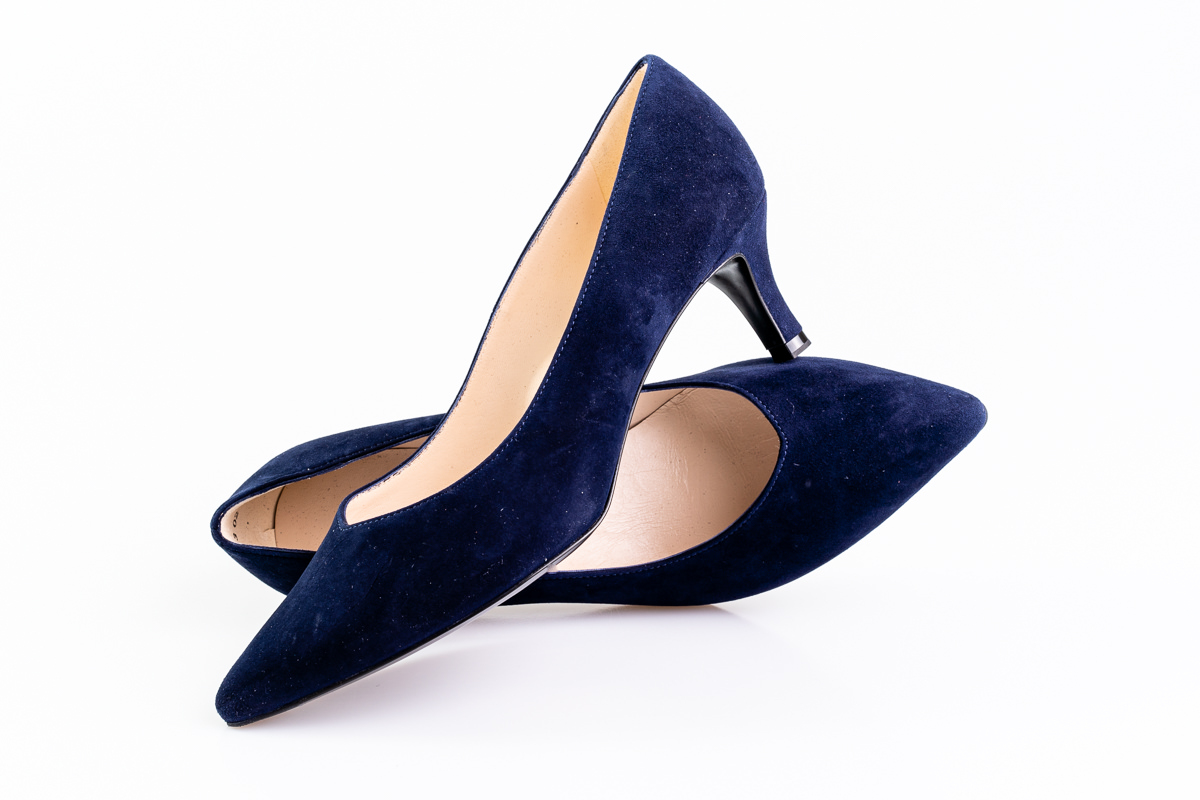 Shop our Navy Katie Court Shoes here.
Navy Slingbacks
An un-undisputed best seller, and one of our most tried and tested comfortable shoe designs. The Riviera Navy Slingbacks are classic, elegant and versatile, everything you need in a shoe!
Made from dark Navy blue with an adjustable buckled slingback, soft microsuede lining and a leather look sole look, these stylish slingbacks are guaranteed to add a slice of sophistication to every single day.
Shop our Riviera Navy Slingbacks here.
Navy Chelsea Boots
There's something about these brilliant Navy Chelsea boots that just make us smile. Made from versatile ink blue suede with stunning spearmint green sides, they offer a new take on the classic Chelsea boot and make a year round favourite, come rain or shine. These boots are amazingly comfortable to wear and durable and are guaranteed to make you look and feel great.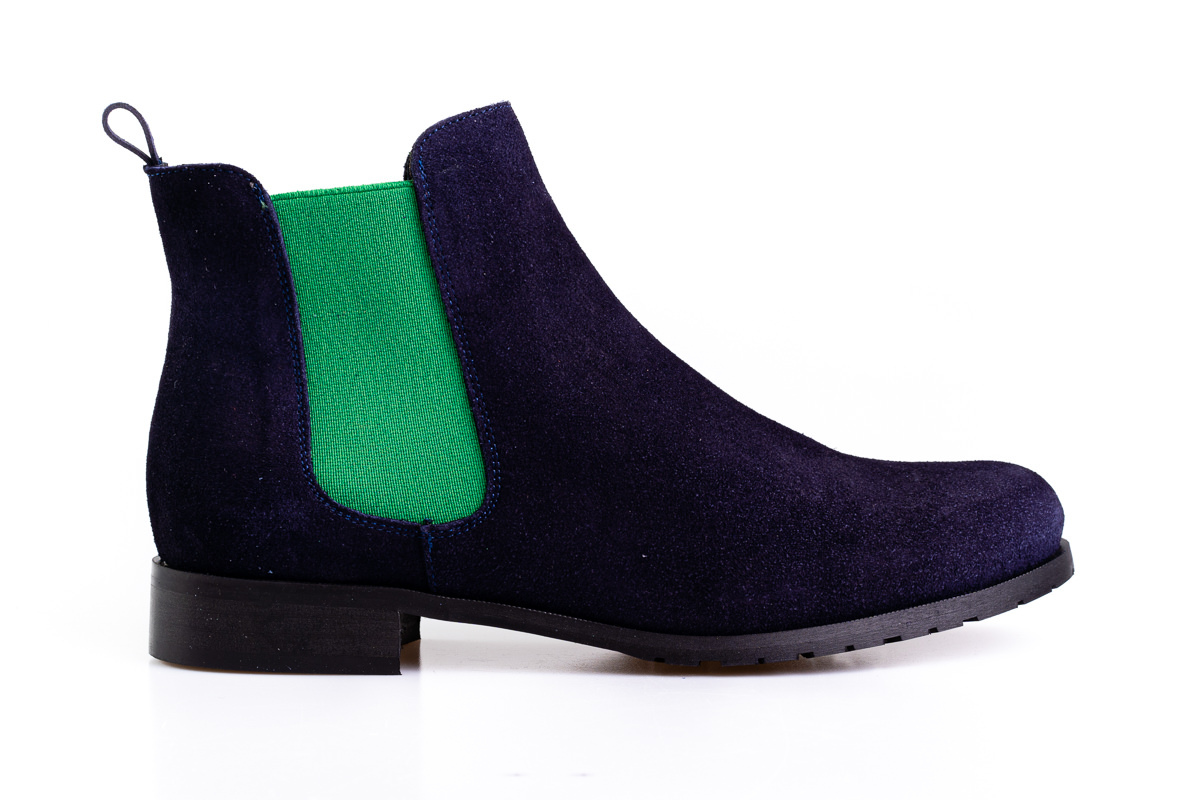 Shop our Navy Chelsea Boots here.
Navy Ankle Boots
It's hard to choose our favourite navy ankle boot, but there is something very special about our Gaucho Ankle Boots. Featuring a slight Cuban heel and stitched brogue detailing, these navy ankle boots are easy to wear with jeans and trousers, and also look great with skirts and dresses too.
Lovingly made from the softest, high quality suede upper, these navy ankle boots will last for years to come.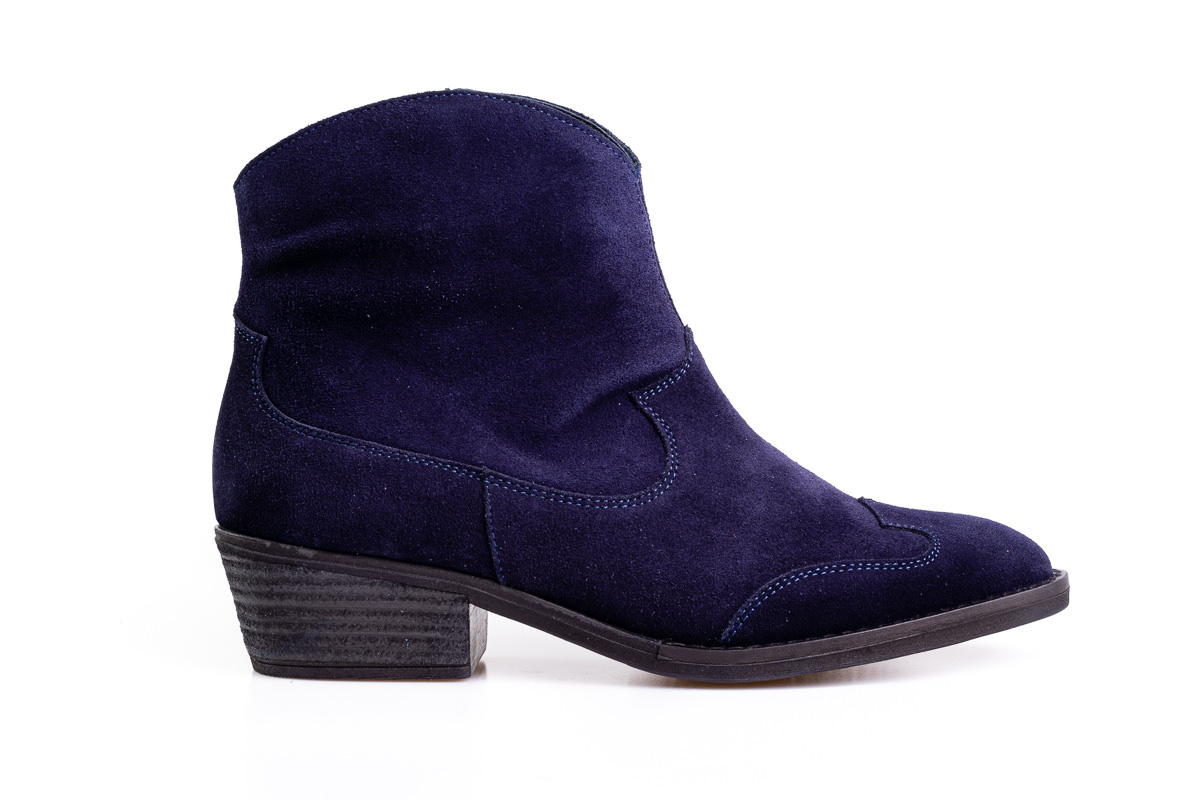 Shop our Gaucho Ankle Boots here.
Navy Evening Shoes
If you are looking for navy evening shoes then we have something really special here! Our Venetia navy velvet shoes are classics. Sumptuous and oh so pretty. Try them with our clip on buckles for added glitter and shine!
We can help you find your perfect navy blue shoes
If you have any questions regarding size or fit or for any other queries, please contact us at [email protected]. We are always happy to make shoe suggestions based on your requirements or please browse our full navy footwear collection here.
Back to Blog