How to Care for Suede Shoes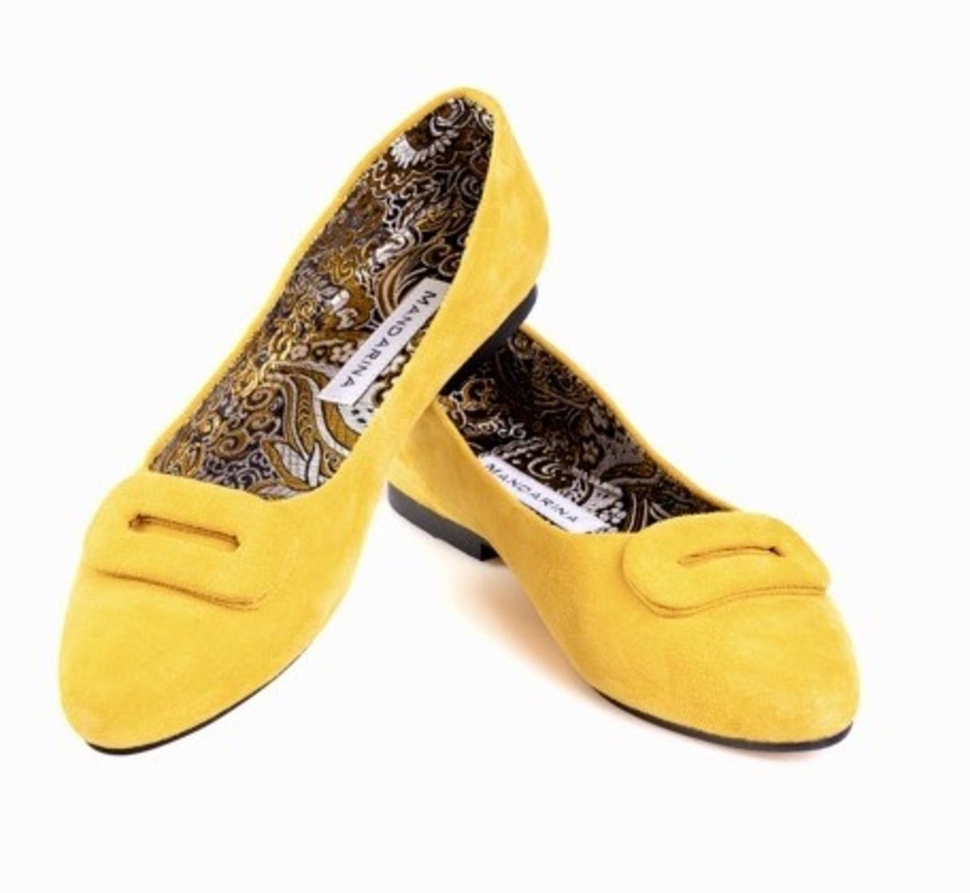 Caring for suede shoes or boots may require a tiny bit of extra effort, but it will be worth it so don't let this put you off investing in some lovely suede footwear. Simply follow these tried and tested steps to keep your gorgeous suede shoes or boots looking and feeling like new.
1. Don't use water
Firstly, water and suede don't mix, so please do not try and clean your suede shoes with water. Water gets quickly absorbed into suede, which can cause the fabric to become stiff or discoloured.
2. Use a Cloth or Brush
We recommend gently brushing your suede shoes with a soft brush or microfiber cloth. This will remove any dirt and debris, as well as adding a little bit of extra shine. If you are using a suede brush, be careful not to over-brush and damage your suede and always brush in the direction of the suede to achieve an even look.
3. Use a Specialist Suede Cleaner
Next, if you feel you don't yet have the desired results, you can use specialised suede cleaning products, such as spray or shampoo. Always let this dry naturally without using heat, and it's a good idea to do a small patch test before using any new products on your suede.
4. Try a Spot Clean
If you just need to spot-clean your suede shoes, try using an old clean toothbrush and apply suede cleaner directly to the affected area. Always let any mud dry completely before trying to rub it off.
5. Use a Suede Protector
Once your shoes are fully clean and dry, you can protect your footwear from weather damage by applying a suede protector spray. It's best to use a suede protector as soon as your shoes are out of the box, then re-apply every 3 months or so.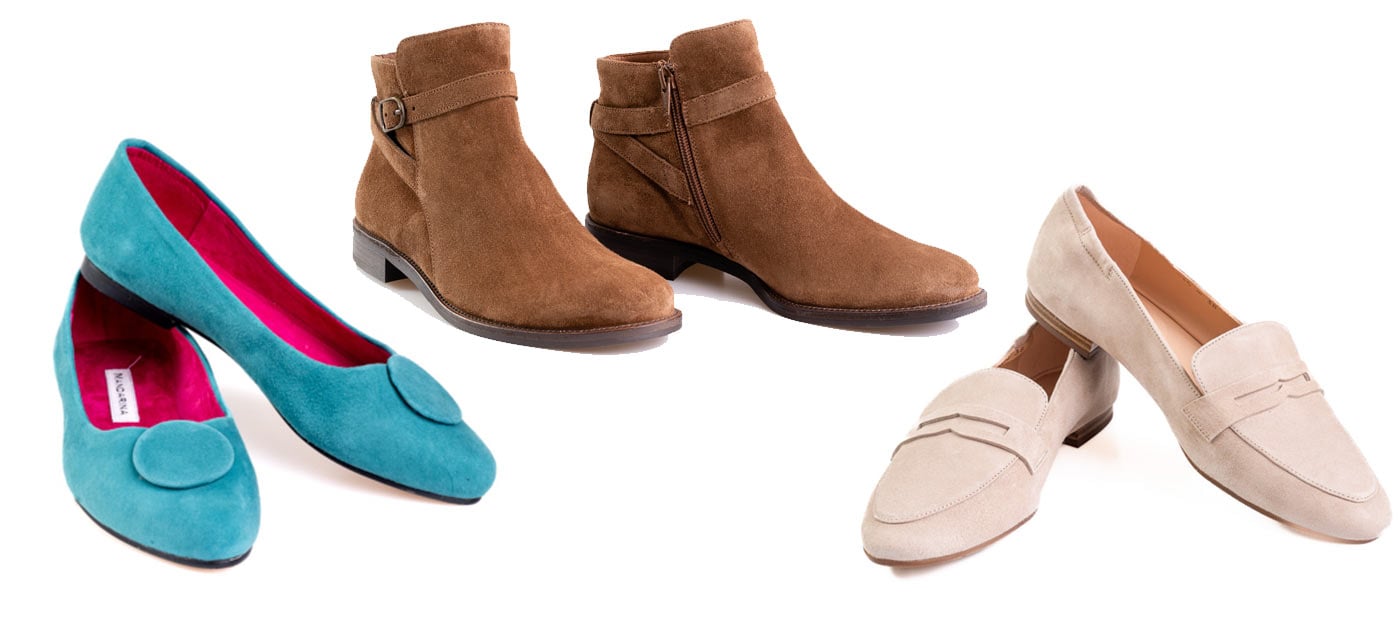 Frequently Asked Questions; Caring for Suede Shoes:

We know how important it is to keep your suede shoes and boots looking lovely. Here are our answers to some frequently asked suede shoe care questions.

How often should I clean my Suede Shoes?
We recommend that you clean suede shoes around once a month. However, if the weather is particularly bad or they get noticeably dirty, you should, of course, clean them as needed. It is essential to keep your suede shoes or boots clean to preserve their quality and extend their lifespan.
What should I do if my suede shoes get wet?
It's important to try and act quickly if your suede shoes get wet, as water can alter the texture of your suede and leave stains. Start by removing excess water and moisture by gently blotting with a clean cloth or an absorbent paper towel. Leave the shoes to air dry and avoid placing suede in direct sunlight. Once dry, brush the suede in one direction with a soft suede brush until the texture of the suede returns to normal.
Can I machine wash my suede shoes?
Please don't put your suede shoes in the washing machine. Because suede absorbs water, machine (or even hand washing) could be incredibly damaging to suede. The heat of the water could easily shrink your shoes, and using any detergent that isn't made for use on suede could cause discolouration. Follow the steps at the top of this article to best clean and care for your suede shoes.
How should I store my suede shoes?
Storing your suede shoes in a box, lined with acid-free tissue paper will help protect them from dust and prevent any scuffing. You could also stuff your shoes with newspaper or shoe trees when you're not wearing them, as this will help retain their shape and prevent creases.
When you're away travelling with your suede shoes, put them inside a travel case or stuff them with socks and wrap them in towels so they keep their shape in your suitcase.
What should I do if my suede shoes get stained?
First, you should wipe away any removable dirt or debris with a soft cloth, then try regular suede shampoo. If this doesn't help, mix one part white vinegar and two parts water in a bowl. Gently dab the mixture onto the stain with a white cloth until it begins to lift. Be sure not to scrub, as this could cause add more damage to the suede. You could also try an eraser specifically made for suede fabrics or saddle soap for stubborn stains.

Top Tips for Caring for Suede Shoes:
Don't use water to clean suede shoes.
Don't dry suede shoes using heat or direct sunlight.
Don't put suede shoes in the washing machine.
Do use a suede protector on your suede shoes.
Do store your suede shoes carefully.
Do clean your suede shoes regularly to keep them looking new.

If you have any other questions about caring for your suede shoes or about any of our suede shoes and boots, please don't hesitate to get in touch. Mandarina Shoes are proud to offer a beautiful collection of high-quality suede footwear, which is all made exclusively for us. We also offer exceptional customer service and no quibble returns on our unique range of shoes.
Back to Blog