HORIZON PLANNING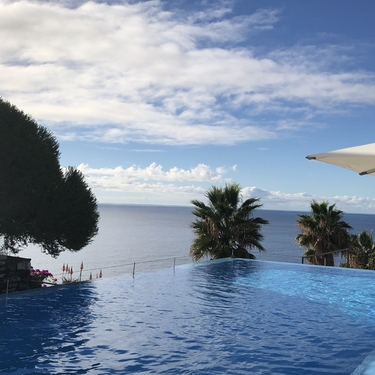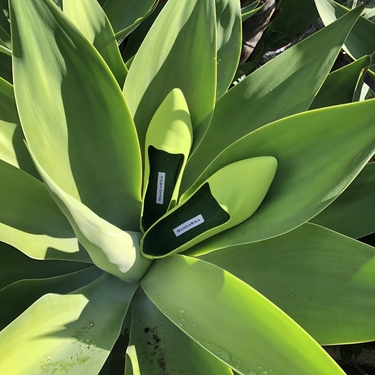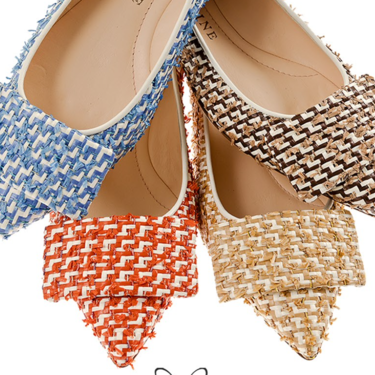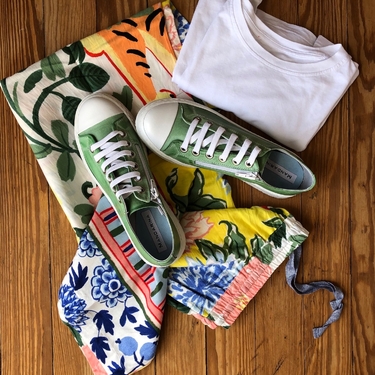 Brand Director Caroline pictured here looking ahead to Spring Summer 2022. "Design and travel go hand in hand for me," says Caroline, "the one provides inspiration for the other. It is a great synergy." Covid has obviously curtailed her globetrotting for the last two years, but a recent trip to Madeira with her husband AKA The Hotel Guru, provided plenty of inspiration. "All sorts of things can trigger shoe ideas for me. Sunshine. Vegetation. Architectural patterns. Textiles. Ceramic colours."
For Spring Summer this year we have flats and sneakers coming in brilliant vibrant hues. Beautiful and delicate Italian pumps and kitten heels in raffia basket weave. Plus our best ever range of espadrilles.
"To come up with shoes that are unique and different and true to the brand ethos is what I strive for every year. I have never been one to slavishly follow fashion, creating one's own style is what is important. And shoes are a great way to stand out - stylishly - from High Street mass production."
PS: Dress by Aspiga - one of Caroline's favourite clothing brands.
Back to Blog