Espadrilles and Their Timeless Charm! A Must-Have Footwear Staple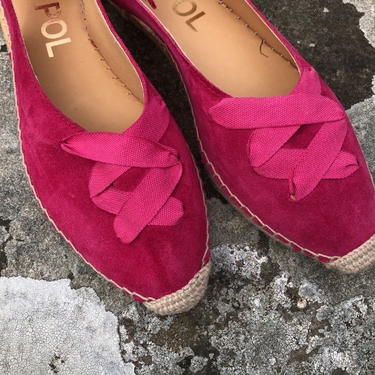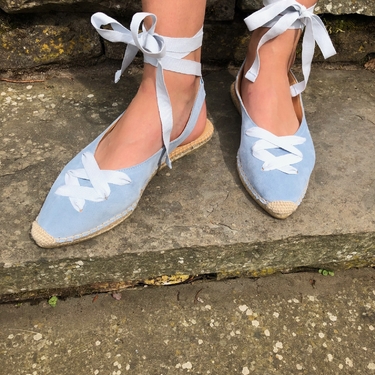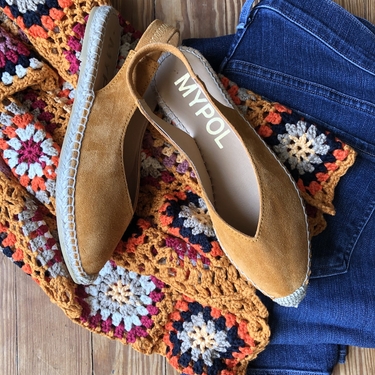 Footwear trends come and go, but there are certain styles that stand the test of time. The espadrille is a particular type of shoe that holds a special place, effortlessly blending comfort, style, and versatility. Espadrilles have a history that dates back centuries, originating in the Pyrenees region of Spain and France and originally worn by peasants and farmers. Espadrilles have evolved from humble beginnings to become an iconic fashion statement.
The defining characteristic of espadrilles is their sole, traditionally made from natural jute rope, which offers flexibility and breathability. The natural jute sole provides a cushioning effect while allowing the feet to breathe, making them ideal for warm weather. The soft canvas, suede or cotton uppers offer flexibility and ensure a comfortable fit. Espadrilles come in many styles, from chunky sole flatforms, slip-ons, or even sneaker-style lace up espadrilles.
Espadrilles and their Eco-Friendly Appeal
In today's eco-conscious world, the sustainability factor of any fashion item is increasingly significant. Espadrilles are known for their eco-friendly appeal. The jute rope soles are biodegradable and sourced from natural materials, making them a more sustainable alternative to synthetic footwear options.
Espadrille Styling Tips
The beauty of espadrilles lies in their versatility when it comes to styling. Pair classic slip-on espadrilles with denim shorts and a breezy white blouse for a casual look. Opt for lace-up espadrilles to add a touch of boho charm to a maxi dress or a flowing skirt. Wedge espadrilles can elevate your outfit, providing both height and comfort. The possibilities are endless, making espadrilles the ultimate summer shoe.
Top picks from our Summer Shoes Collection
Made exclusively for us in Spain, we are a little bit in love with our collection of espadrille shoes. We are particularly proud of the selection of gorgeous colours, and did we mention how comfy they are??
Not your average espadrille, these sneaker style, lace up espadrilles soft suede uppers and jute rope soles create a luxurious and eco-friendly feel. The lace-up design provides a secure and adjustable fit. Whether you're strolling along the beach or exploring a sunny city, these sandals are sure to make a bright, stylish statement! Also available in orange and navy blue.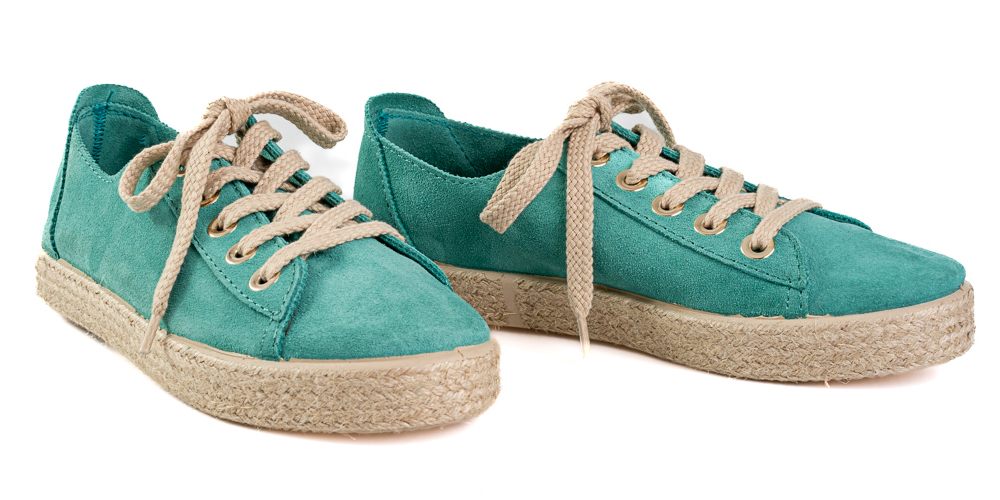 NEUTRAL SUEDE FLATFORM ESPADRILLES
The Seville espadrilles are some of our favourite shoes for Summer 2023. Offering understated elegance and a sophisticated and versatile choice. The soft suede upper in neutral stone will go with absolutely anything, and the comfortable 3cms flatform / wedge heel provides a flattering lift.
Perfect for both casual outings and more formal occasions, the Seville suede espadrilles effortlessly combine style and comfort for a fashionable summer look. Do not go on holiday without these!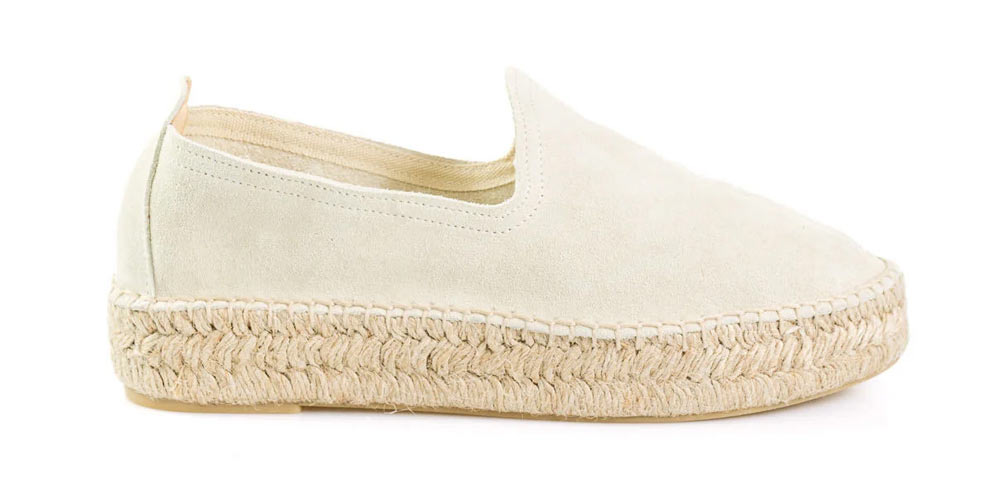 Espadrilles with ribbons!! Show us a better pair of summer shoes than these pretty sky blue lace-up espadrilles. So charming and cute, yet easy to wear.
With their soft suede uppers and natural jute rope soles, these espadrilles provide both comfort and breathability. Whether you're strolling along the beach or exploring the city streets, the Barcelona Espadrilles in Sky are the perfect accessory for a stylish and comfortable summer look.
Also available in bright pink.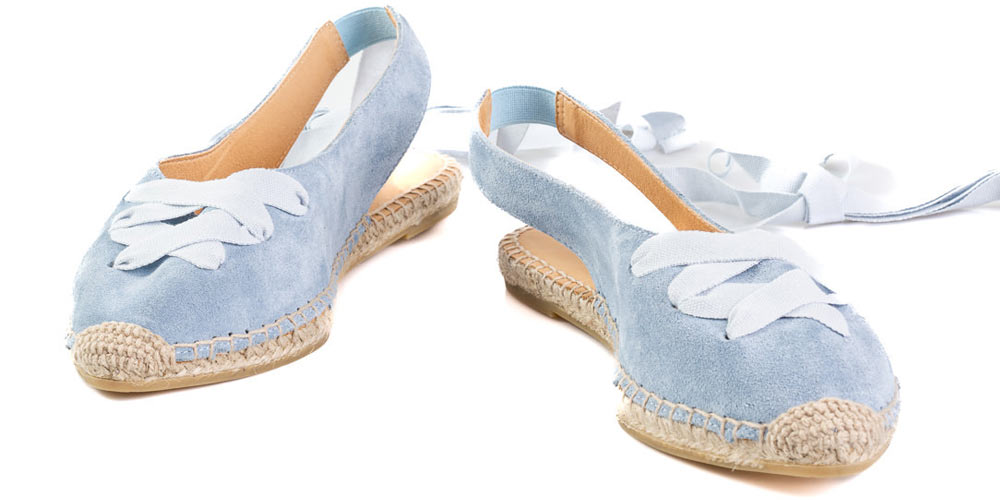 A vibrant and eye-catching choice for summer footwear. These slip on espadrilles in sunny yellow leather will instantly add a touch of cheer to any outfit. Made in Spain by Vidoretta exclusively for us, these espadrilles are an average fit, and we suggest size down for half sizes.
Whether you're strolling along the coastline or enjoying a leisurely brunch, our gorgeous St. Tropez yellow slip on espadrilles are sure to elevate your summer style! You'd better be quick though, as an early summer near sell out, we only have a few pairs left!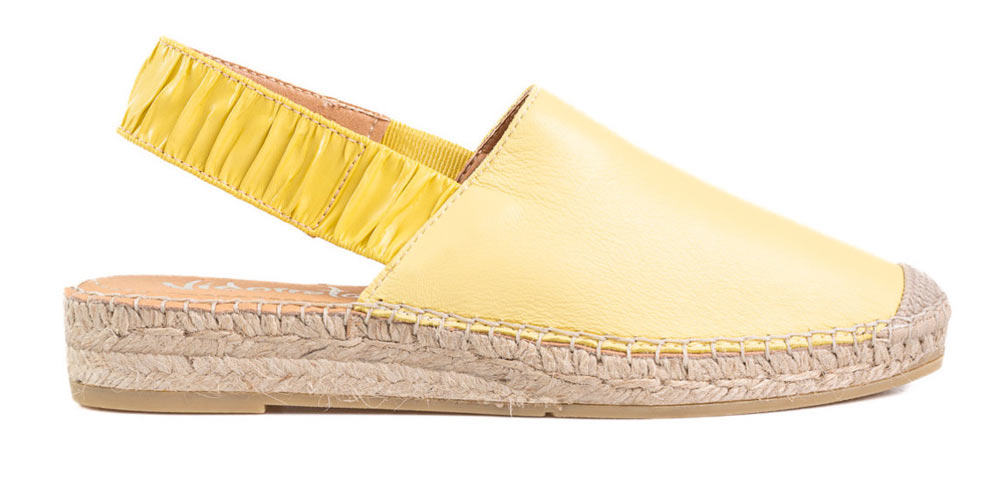 With their classic navy colour and cute peep toe, these low wedge heel espadrilles are the epitome of effortless chic. The soft suede uppers and natural jute rope soles offer comfort and breathability and are just perfect for all warm weather adventures.
These are artisan espadrilles made exclusively for us in Spain with traditional rope soles, waterproof rubber base and an elasticated heel band for a secure fit. These espadrilles are so darn good that we also made them in three other colours; nude, bright pink and neutral.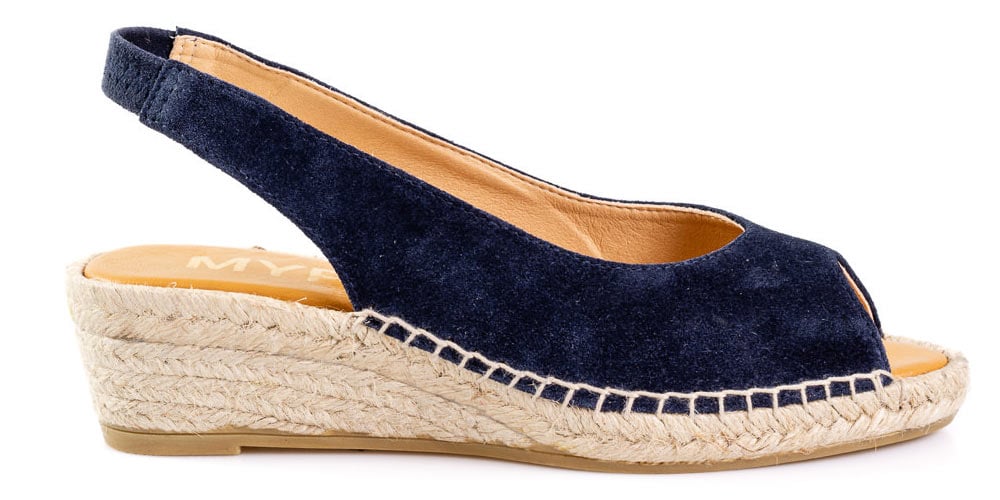 Add a burst of tropical energy to your summer style with our bright Mango suede slingback espadrilles! A vibrant and stylish choice for summer footwear. These espadrilles are comfortable and durable with soft suede uppers and a classic rope espadrille sole. The elasticated slingback ensures a secure fit, while the vibrant colour brings fun to any summer look. Whether you're heading to the beach or enjoying a sunny day out, these suede espadrilles in Mango are sure to be a firm favourite this Summer.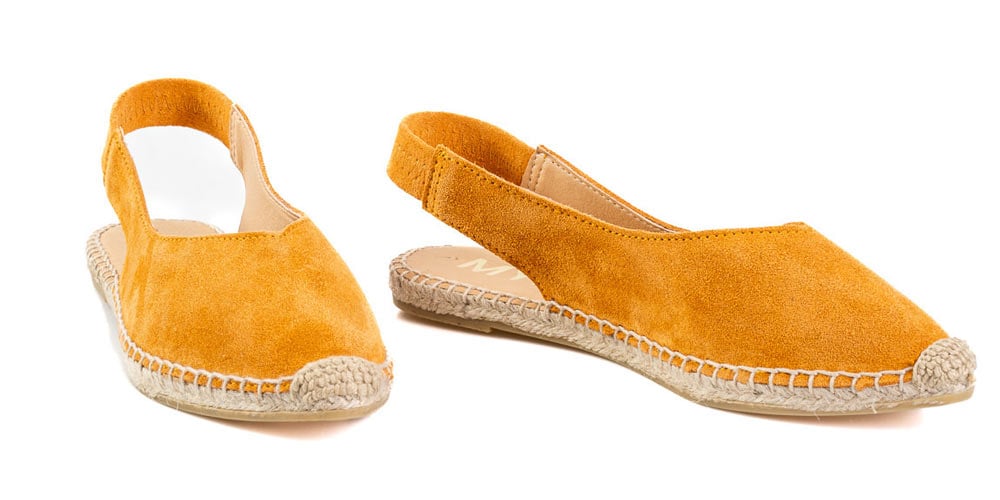 So, whether you're strolling on the beach or stepping out for a summer soirée, we are sure you'll agree that espadrilles are the perfect choice to add a touch of effortless style to any ensemble. Their timeless charm gives espadrilles a well-earned place as a footwear staple in every wardrobe.
If you have any questions about any of our unique and beautiful espadrilles, then please don't hesitate to get in touch with us here at Mandarina Shoes. We are always more than happy to help.
Back to Blog