Buckle Slides are Back!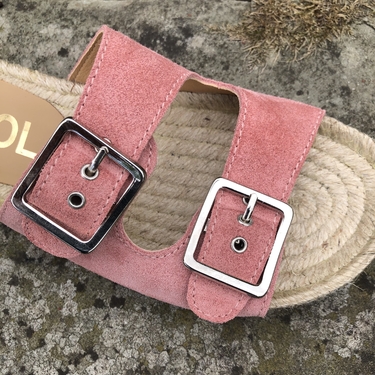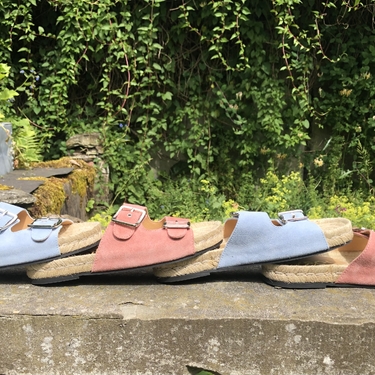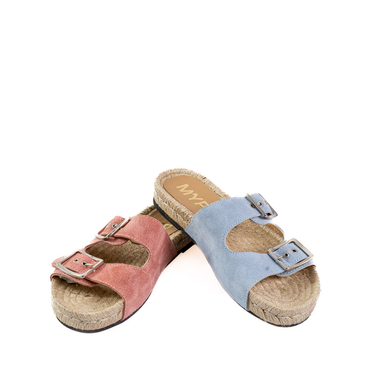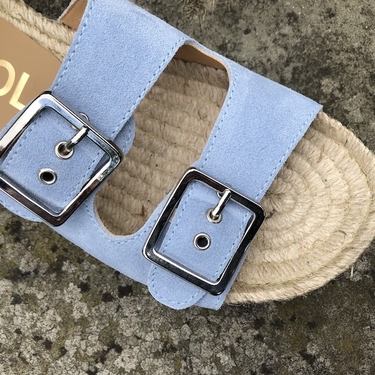 Made cool by Barbie!
When it comes to shoes, comfort and style, rarely go hand in hand. However, we firmly believe that the two strap sandal is one type of footwear that successfully combines both.
Double strap sandals are a must-have addition to any woman's shoe collection. Often referred to as sliders or slides, this style of chunky sole sandal offers a timeless design, unparalleled comfort, and endless versatility. And if you are not convinced, Mandarina are here to talk you into it... trust us!

An Ergonomic Design for Unmatched Comfort

Two strap sandals are renowned for their exceptional comfort. The contoured footbed design provides excellent arch support and can also help to improve posture. The shock-absorbing properties of the cork base will alleviate pressure on your feet, meaning that these are sandals you can really wear all day long.
Offering A Classic, Timeless Style

We all know fashions come and go, but the two strap sandals remain one of those designs untouched by trends. Maybe it's the minimalist yet smart design, but a pair of double strap slides can effortlessly elevate any outfit. So versatile, they can be paired with jeans, dresses, skirts, or shorts, making them the perfect choice for many summer occasions.
High Quality and Exceptional Durability

Investing in a quality pair of two strap sliders from Mandarina Shoes means you are buying footwear that's built to last. All of our sandals and shoes are manufactured using high-quality materials and superior craftsmanship. The combination of sturdy straps and a durable sole ensures that all our double strap slides can withstand daily wear and provide you with comfort and style that lasts!

Exploring Two Strap Sandals at Mandarina Shoes

New for Summer 2023 we are proud to offer the following designs the ever-popular, two strap sandal. Perfect for a day at the beach, a casual stroll, or a summer gathering. Two strap slides are easy to slip on and off while providing comfort and support. From denim shorts to flowy maxi dresses, these versatile sandals effortlessly complement any outfit for any occasion.

A trendy and fun pair of double strap slides a beautiful shade of dusky pink. Experience exceptional comfort, cocooning your feet in cosiness, thanks to the ergonomically shaped coir footbed and waterproof rubber soles. These versatile slider sandals are effortless to put on and take off, making them suitable for various occasions. With a generous fit, they are comfortable for anyone of any age.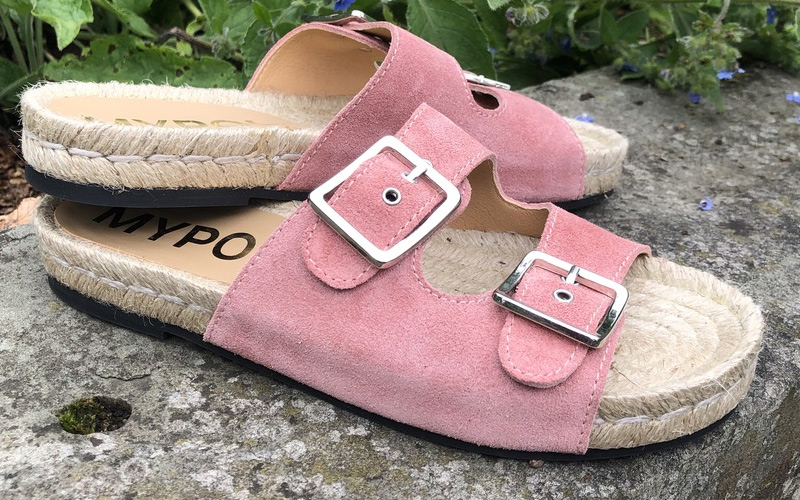 Another gorgeous pair of double strap sandals, expertly crafted in Spain by Mypol, the artisans of espadrilles.
These double strap sliders are truly fabulous and the powder blue suede will go with any outfit. Combine with denim shorts and a loose-fitting blouse for a laid-back boho look.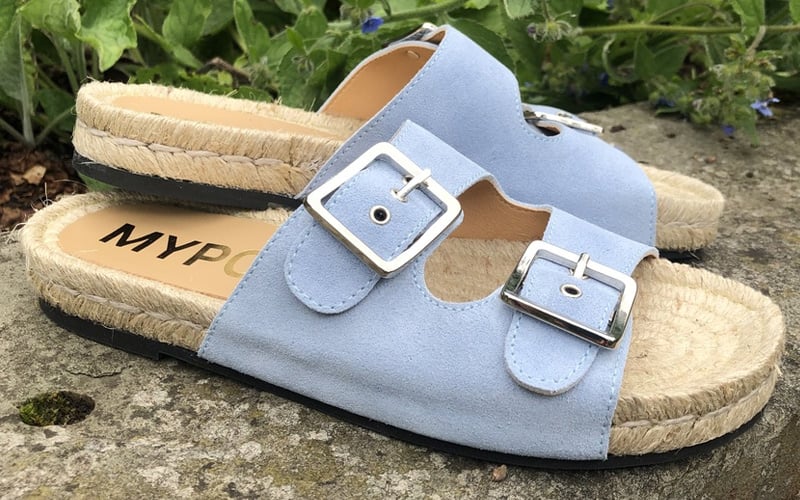 We never want to stop coming up with beautiful, unusual designs for shoes, and these fluffy white beauties are definitely a little bit different.
Once you try them, you'll never forget how fabulous they are. With a soft, and snuggly faux fur upper, these unusual slider sandals are as happy on the beach as they are curled up on the sofa.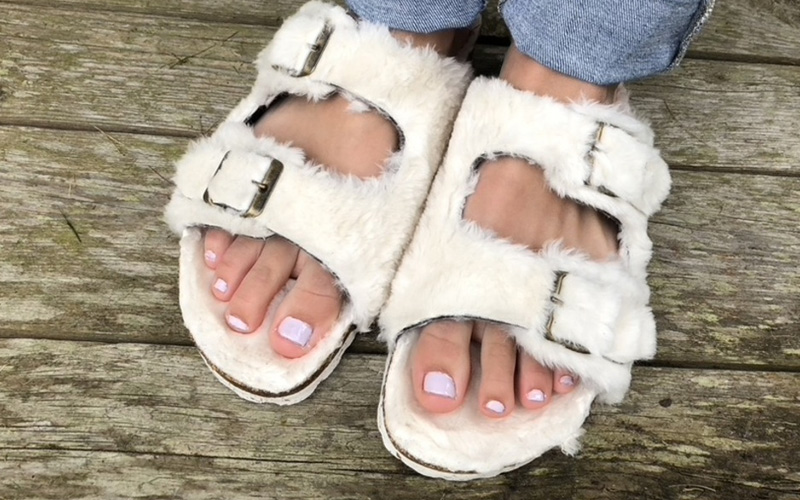 Snugglies Fur Two Strap Sandals in Green
We think our Snugglies Fur sliders make an excellent present for teenage girls and these green fur sliders are fun, original and unique.
Rock the look with a cocoon of cosiness, wearing them anywhere and everywhere, from casual days with jeans and skirts to cosy evenings in.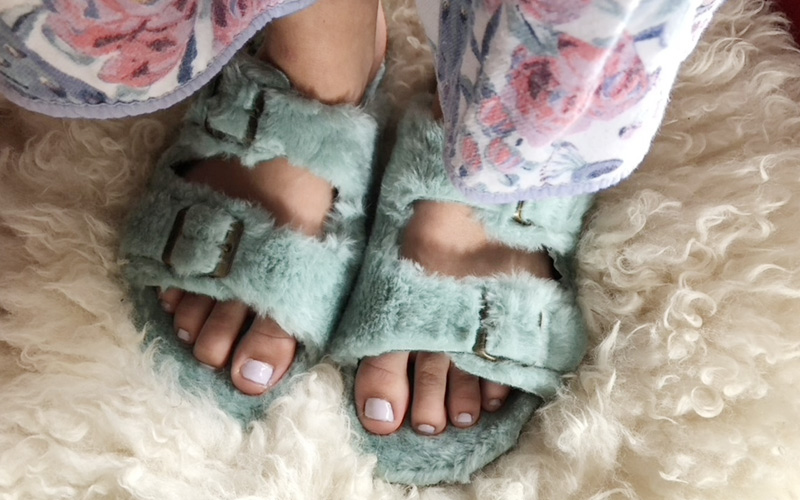 Cute as a teddy bear, our fur sliders in brown. The Faux fur upper provides a soft and cosy feel, while the shaped cork soles ensure excellent support and a comfortable fit. With waterproof soles, you can confidently wear these sandals in various weather conditions.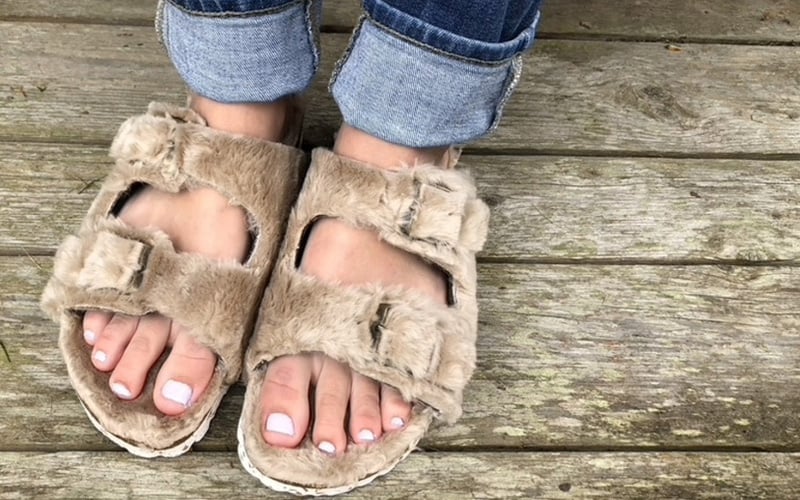 View our full collection of slider sandals here, and don't forget, Mandarina only sell original, unique shoes at affordable prices.
Back to Blog