DIWALI - FESTIVAL OF LIGHT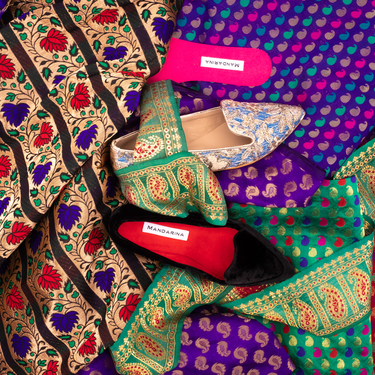 India has a special place in our hearts here at Mandarina as we have derived SO much design inspiration from there over the years. Traditional block prints from Jaipur, sumptuous sari silks from Madras, and crisp cottons from Kerala have been woven into our unique shoe collections.
Tate Britain is currently lighting up the London skyline with its beautifully illuminated facade celebrating the festival of Diwali.
Remembering a Brave New World with love and light seems like a good message to spread to the world under current circumstances.
Shush Deepavali
Back to Blog