The Chelsea Boot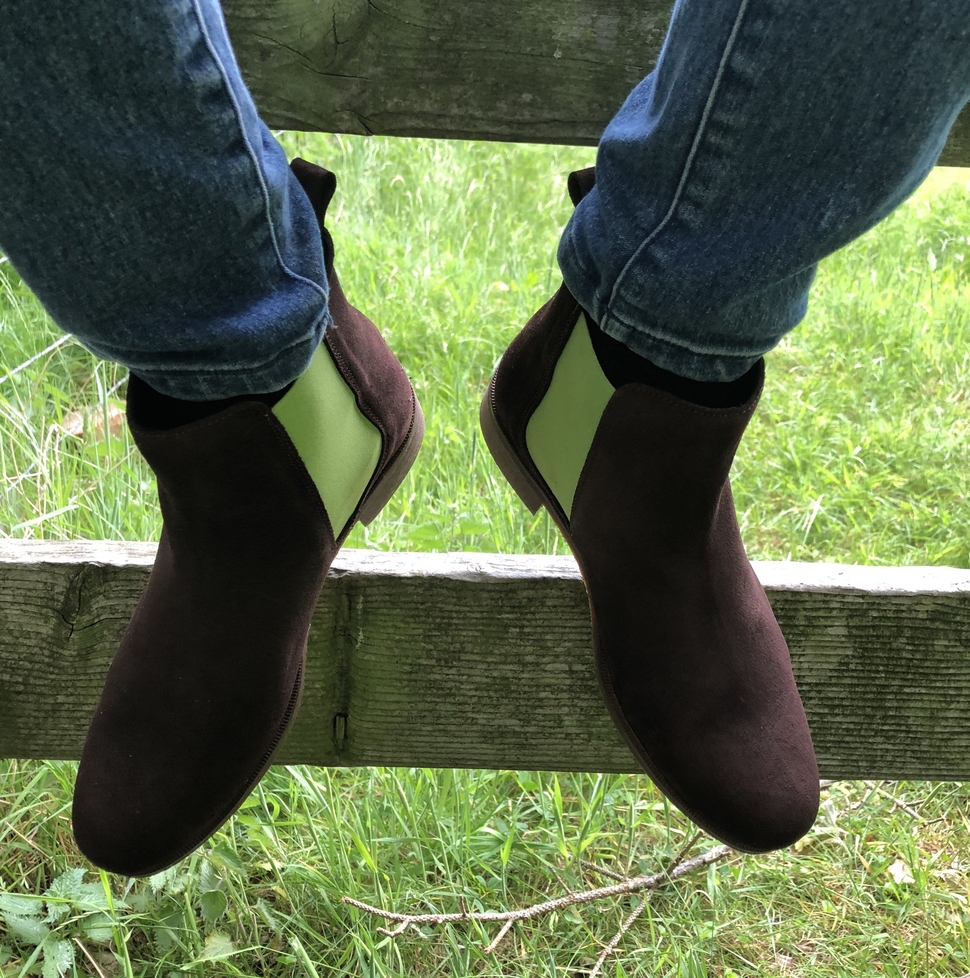 As this week (Monday 23 September to be exact) we march briskly into Autumn, and summer shoes gravitate to the back of the cupboard, we at Mandarina want to talk about boots, and in particular our Chelsea boots. They may look like the 'comfortable, flattie' of our boots range, when compared to the pointy sophistication of their kitten-heeled cousins, but still they have an elegance all their own. Elegance and, just as importantly, comfort: their average fit and soft lining mean you can walk all day in a pair of these, and still be at the height of fashion.
Mandarina like to reinterpret the classics and our version of the traditional Chelsea Boot is made from suede (and one in Black Watch plaid) with soft leather on the inside, a durable sole, and a funky coloured flash. Vivid colour combinations are one of our trademarks and the latest one – launched this year – is a black boot with a fuchsia pink flash. Once again pink is strong this A/W season, so Mandarina remains bang on trend. Importantly, this is our first black Chelsea Boot, and has a certain urban edge: it will take you comfortably from the country to town, and from day into night.
The Chelsea Boot is a true classic: traditionally made from close-fitting leather or suede, with an elastic side flash, and dating back to Victorian times (in fact Queen Victoria took her daily walk in them - she wore a tiny size 3) when they were simply described as an elastic sided ankle boot. They had a massive resurgence in the Sixties, when any self-respecting young man ambling up the King's Road in Chelsea would probably be wearing them, including the Rolling Stones, and the Beatles famously had them made with pointed toes. Did ladies wear them in the Sixties? Probably, though they were more in the male domain - but they certainly do today. Mandarina's Chelsea Boots have been a consistent best-seller since we launched them in 2015.
Back to Blog