Celebrating Navy Kitten Heel Shoes: Our Timeless Best Sellers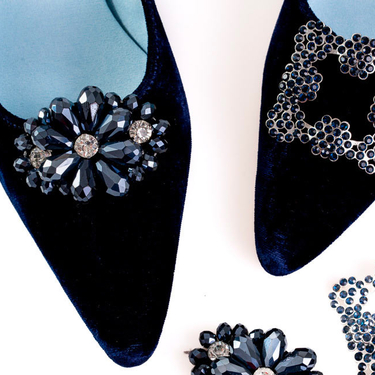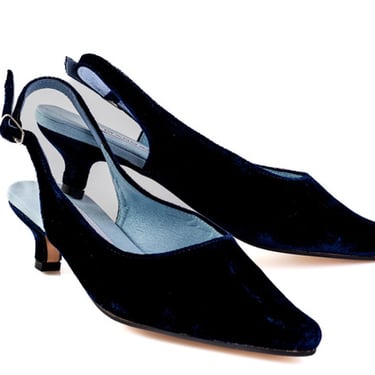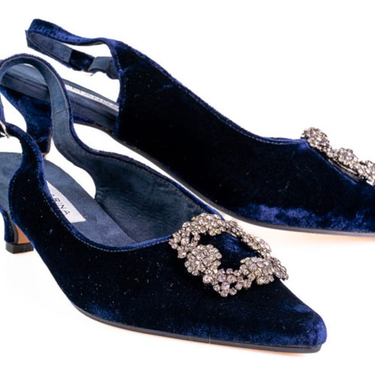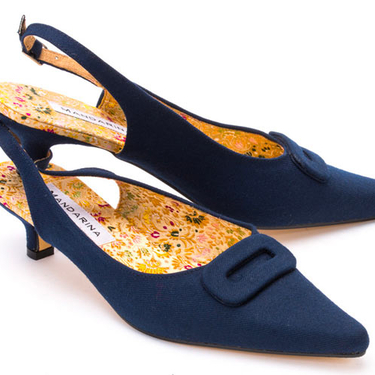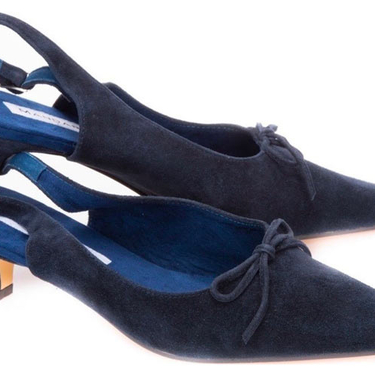 Some shoes just work, time and time again, for every season and every occasion, and navy kitten heels are just that kind of shoe.
You just know that a pair of navy kitten heel shoes are a versatile and stylish addition to any wardrobe and will always be a worthwhile investment. A kitten heel shoe features a small, curved heel that is typically between 1.5 and 2 inches in height, making them a comfortable choice for all-day wear.
One of the many selling points of navy kitten heel shoes is that they are suitable for a whole variety of different settings. Navy is a colour that will never go out of style, so you know you are buying a pair of shoes that will last. Navy can be a great choice for the office, providing a touch of elegance without being too formal. Wear a pair of navy kitten heels for a night out or a special occasion, paired with a dress or skirt for a chic and sophisticated look.
When it comes to styling navy kitten heel shoes, the options are endless, and you can afford to go against the grain to suit your own individual taste. Kitten heels look great with jeans and a blouse or t-shirt for a casual yet put-together look, or they can be paired with a leather skirt and slouchy blazer for a formal outfit with added flair. Navy also complement a range of colours, including neutrals, brights, and pastels, making a navy kitten heel a versatile choice for truly any outfit.
In terms of comfort, navy kitten heel shoes are a great choice. The small heel provides just enough lift to elongate the leg and add a touch of elegance without putting too much pressure on the feet. The curved shape of the heel also provides added stability and support, making them a comfortable choice for all-day wear.
At Mandarina, our navy kitten heel shoes are all designed by us here in the UK. We only sell unique and original footwear made using high quality materials in styles that are made to last.
Navy Kitten Heel Shoes: Our Top Picks
The Paris navy kitten heel slingbacks are handmade using the softest kid suede. These divinely pretty shoes are finished with a dainty ballerina bow making them classy, comfortable and chic. And very Mandarina!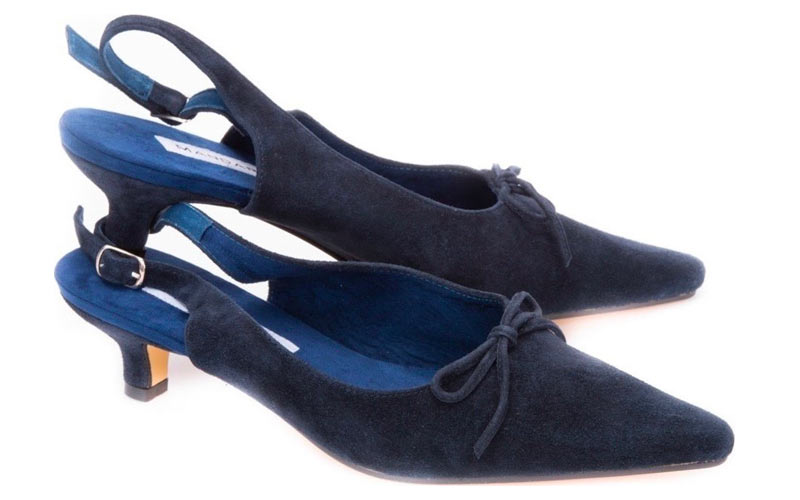 Lined with sumptuous silk brocade making them extra special, these French Navy Kitten heels look and feel fabulous on or off. It's rare to find true French Navy in footwear, but the fine smooth weave on the worsted fabric looks amazing in French navy and makes the perfect pair of navy kitten heel shoes.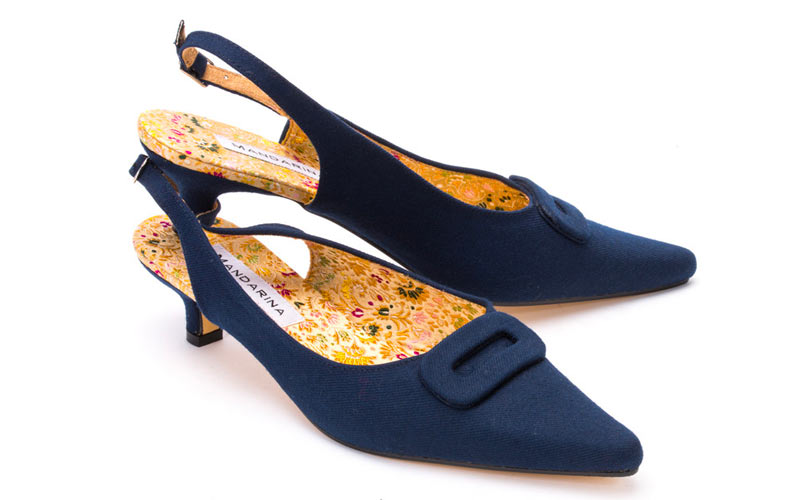 A pair of gorgeous navy suede kitten heel shoes with an adjustable buckled slingback. Timeless elegance and suitable for many an occasion. A popular choice for customers looking for a pair of comfortable kitten heel wedding shoes.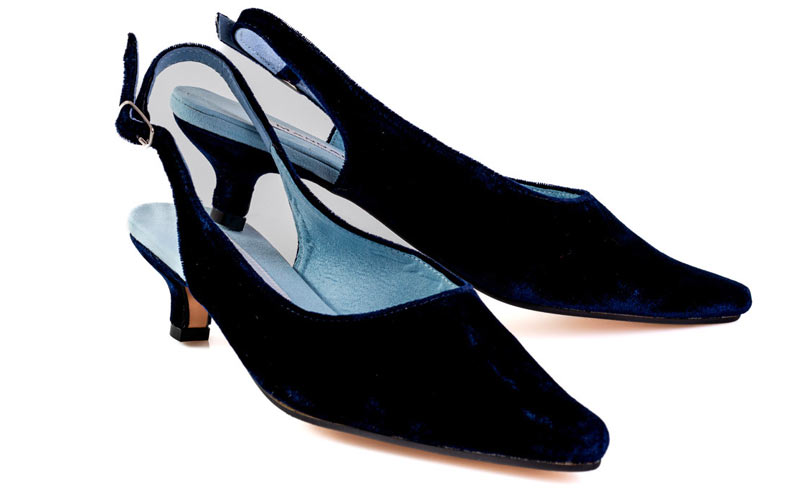 You can shop all types of kitten heel shoes online here at Mandarina Shoes. We pride ourselves on excellent customer service and our 5* reviews speak for themselves. Please don't hesitate to get in touch if you have any questions about sizing or styles. We can help you find the shoes your feet will love you for!
Back to Blog