Top of the Tweed Charts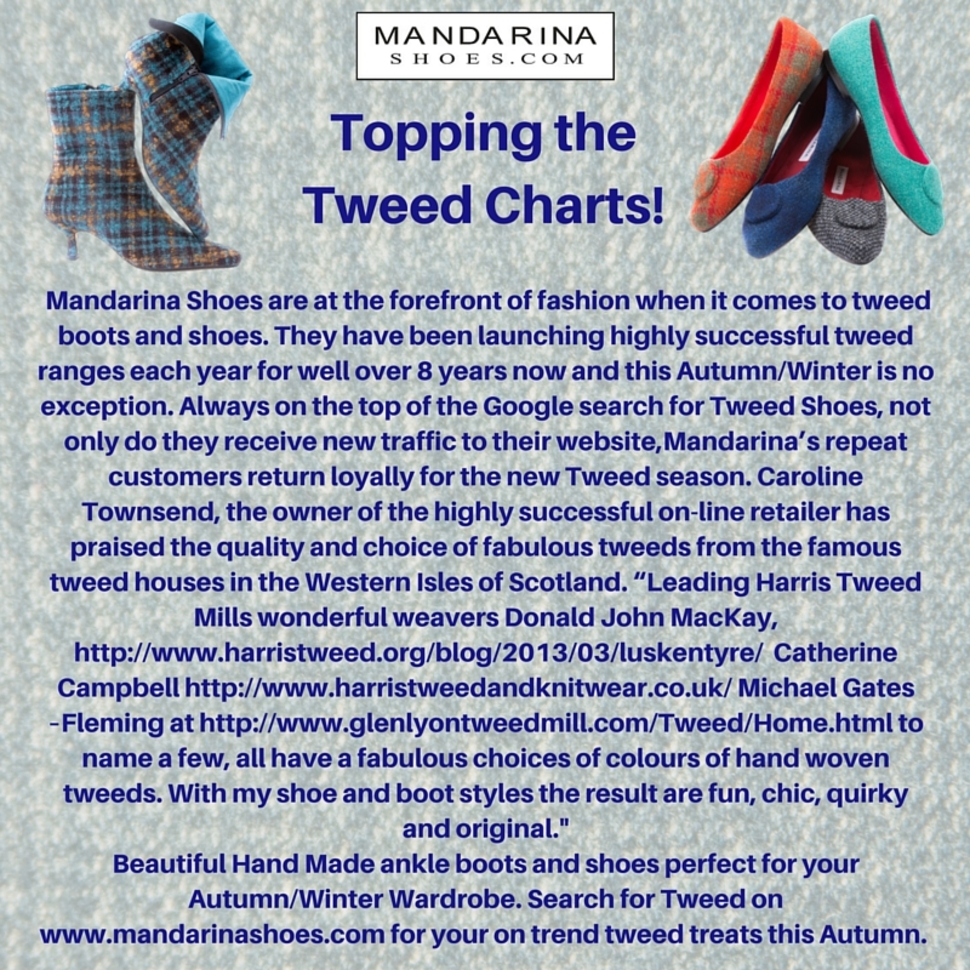 Date posted: 24/10/16
Tweed on Trend
Mandarina Shoes are at the forefront of fashion when it comes to tweed boots and shoes. They have been launching highly successful tweed ranges each year for well over 8 years now and this Autumn/Winter is no exception.
Mandarina Shoes are Always on the Top for Tweed Shoes
Always on the top of the Google search for Tweed Shoes, not only do they receive new traffic to their website, Mandarina's repeat customers return loyally for the new Tweed season collections.
Caroline Townsend, the owner of the highly successful on-line shoe retailer has praised the quality and choice of fabulous tweeds from the famous tweed houses in the Western Isles of Scotland.
to name a few, all have fabulous choices of colours of hand woven tweeds.
With Mandarina Shoes shoe and boot styles the results are fun, chic, quirky and original.
Autumn/Winter Wardrobe
Beautiful Hand Made Ankle Boots and Shoes perfect as well and still for your 2017 Autumn/Winter wardrobe. Search for Tweed on www.mandarinashoes.co.uk for your on-trend tweed treats this Autumn.
Back to Blog