Tweed on Trend.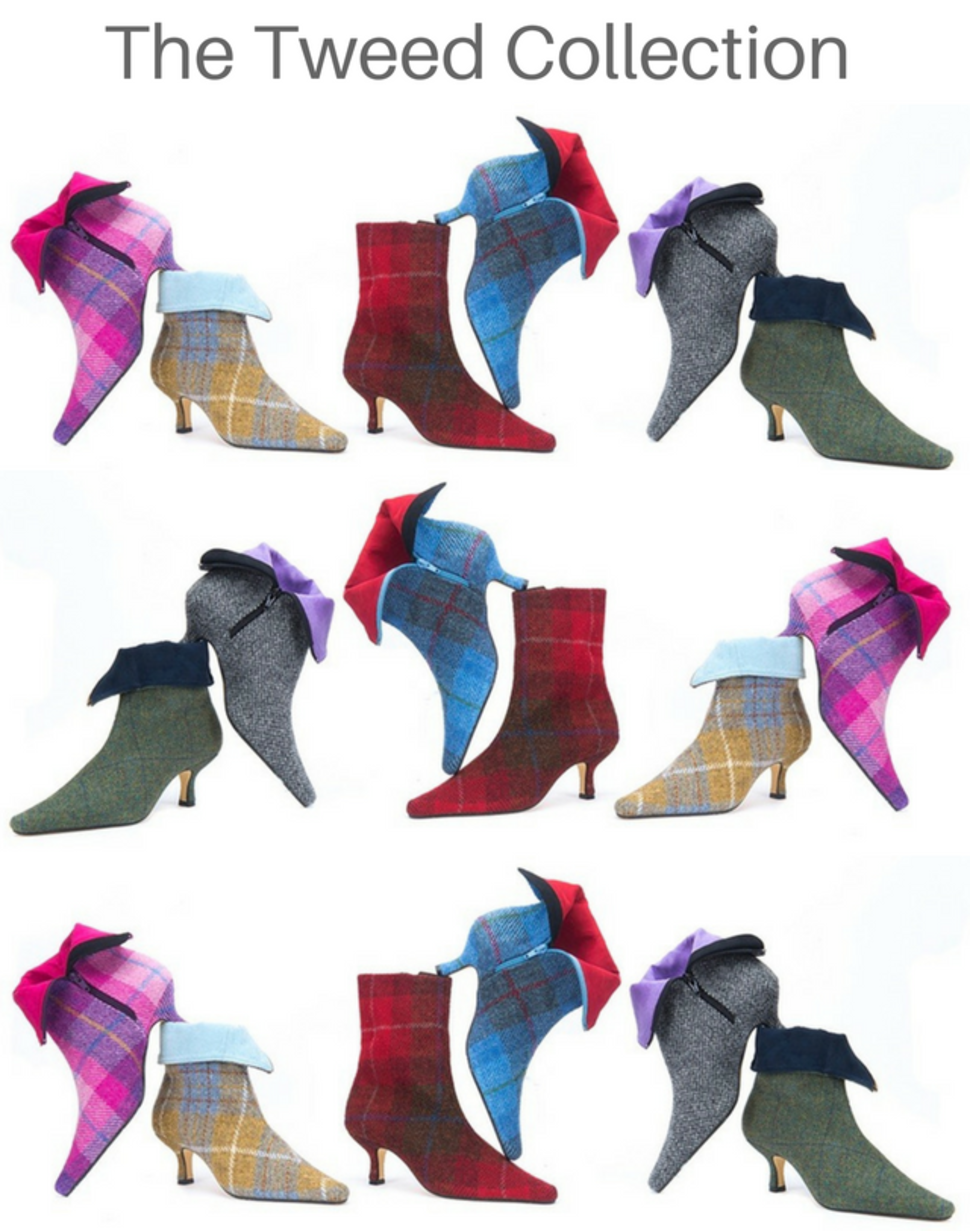 Date posted: 19/10/16
Tweed is More Downtown
This season tweed is more downtown than Downtown Abbey. Proof that tweed has shaken off its stuffy reputation is the fact that you'll find just as much of it in autumn/winter runway collections as you would languishing in mounds of dust at the back of an old wardrobe.Though how does one wear tweed without looking like you've just lost track of the shooting party? The answer of course is with a pair of Mandarina ankle boots. Our Tweed loafers and brand new chelsea boots are every bit as hardy and practical (not to mention stylishly smart).
It's chic, robust, weatherproof, cosy and came
Caroline has been working with tweed for years. "I started looking at tweed and couldn't believe how perfect it was. It's chic, robust, weatherproof, cosy and came in such beautiful colours. "You can wear our tweed shoes with everything from a city suit to a pair of jeans. Added to which, the patterns are unique."
"We have to be very precise with pattern placement and matching the tweed grid. Achieving this kind of quality and fine detail has not proved possible here in the UK or Spain, where the shoe factories are much more mechanised." Talk about paying fashion its dues.
Global Appeal
The Harris Tweed label has global appeal. It is extremely well recognised and the fabric is sought after worldwide. So it was always in style, but this winter it is also On Trend.
Back to Blog