Looking Back - Wedding Shoes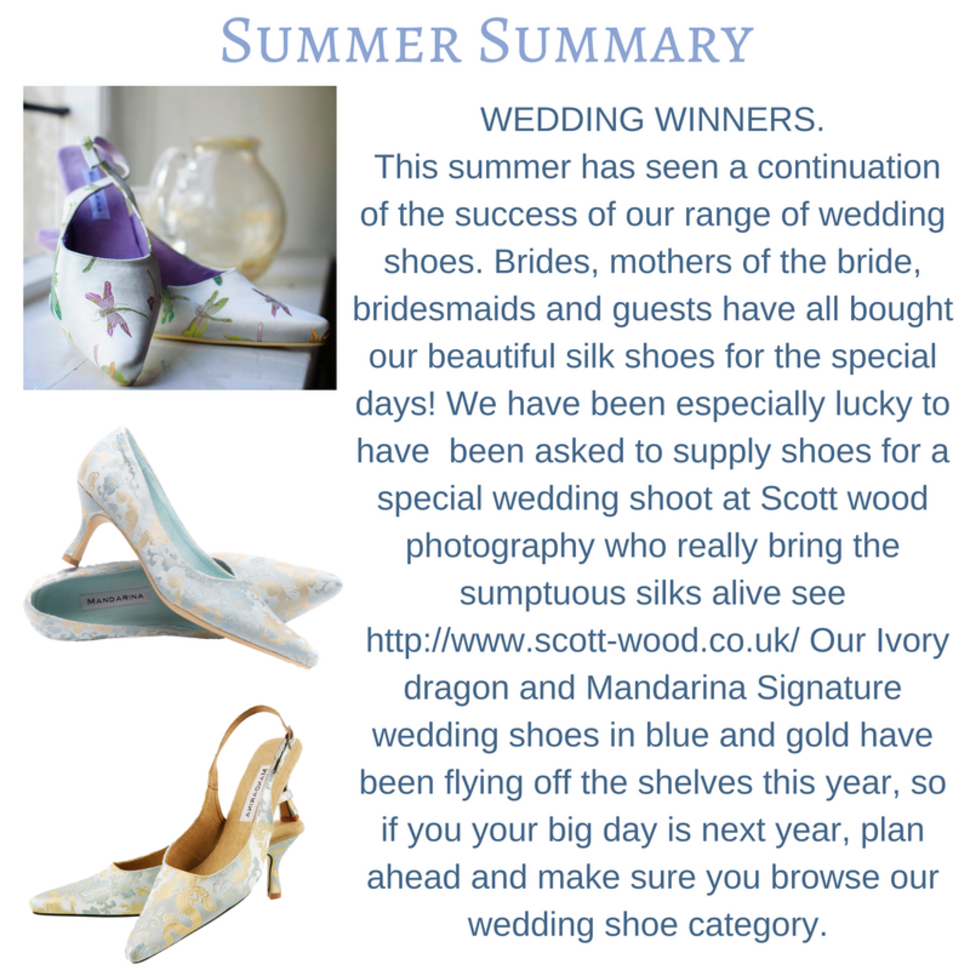 Date posted: 28/10/15
Wedding winners
This summer has seen a continuation of the success of our range of wedding shoes. Brides, mothers of the bride, bridesmaids and guests have all bought our beautiful silk shoes for the special days! We have been especially lucky to have been asked to supply shoes for a special wedding shoot at Scott-Wood Photography who really bring the sumptuous silks alive.
Our Ivory Dragon and Mandarina Signature wedding shoes in blue and gold have been flying off the shelves this year, so if you plan your big day next year, plan ahead and make sure you browse our wedding shoe category.
Check out the full range of shoes for brides, bridesmaids and mothers of the bride at Mandarina Shoes.
Back to Blog