Elegant Embellishments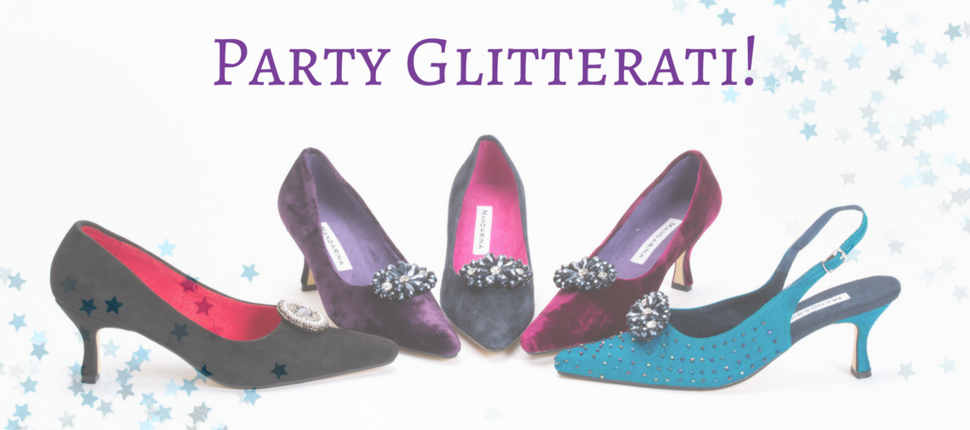 Date posted: 14/11/16
Elegant Embellishments.
Plain Jane shoes? Not this season.
An exceptional shoe is the ultimate scene stealer, and this winter there are plenty of reasons to shine. From sparkly jewels to rhinestones and crystals, the bling is blinding.
Mandarina has come up with the genius option of clip on sparkling brooches - different designs that will slide onto any of our shoes in a most fabulous and tasteful fashion. THE new way to wear jewellery and show off in the ultimate statement shoe. To quote Manolo "jewels on your feet don't clash with with jewellery around your face. It's fun. It's fantasy. Isn't that what we all want?" We certainly couldn't agree more! They're also a genius way to brighten up a little black dress, a pair of denims or a sober trouser suit.
Not since Sex and the City, have unashamedly glamorous shoes seemed so chic and desirable. Winter will be a-twinkle with elegant jewelled shoes. Will we see the prime minister in a pair?
Back to Blog