#Brilliant Brands Together - You show ours, we show yours!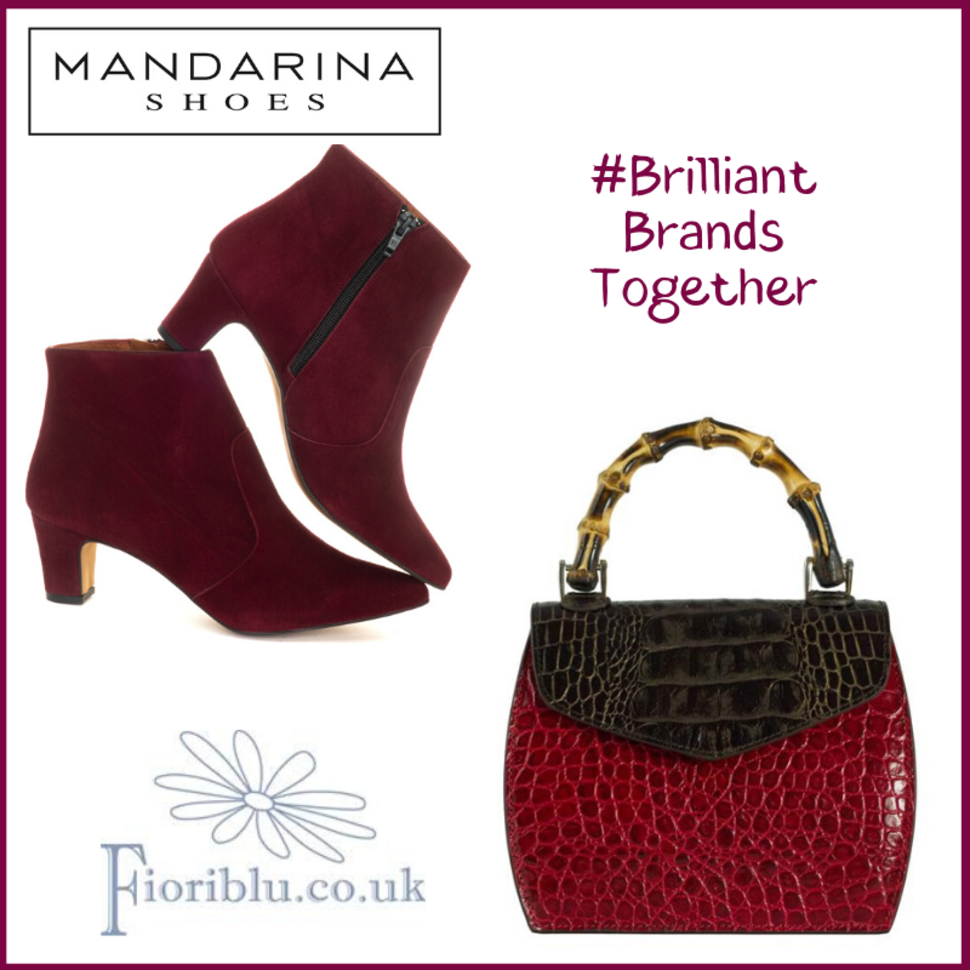 Our friends at Fioriblu.
Collaboration is the way forward for smaller brands these days. Since GDPR stopped us all sharing our like-minded customer's emails (whether you agreed with that or not) we were just trying to get our small companies to grow within the hearts of those that would want to see them. Sharing is caring!
Alas (and sadly to the demise of some poor smaller companies) GDPR became law and so we had to become creative! Good comes out of bad. How were we to now grow our databases without having to pay to social platforms who used to be free?
We had an idea, and here is how we are taking Mandarina Shoes forward is with #BrilliantBrandsTogether.
We are sharing our news and new collections by finding smaller brands to collaborate with. A wonderful cross customer base of ours would be our friends at Fioriblu.
They design, high end, genuinely beautiful handbags, belts and gloves with smaller fun leather goods that all match perfectly with our shoes and boots. Seriously, together we are the two stop answers to your feet and matching accessories!
What we love most about Fioiriblu is the sharp collections of full of quality and style and their ethos is the same as ours: quality, limited editions or small runs and to build a happy, loyal customer base with women returning to us because they trust us.
What are you waiting for, click on the links to take you to your new and exciting destinations!
Back to Blog